New French surveillance strategy complicates monitoring of the Omicron variant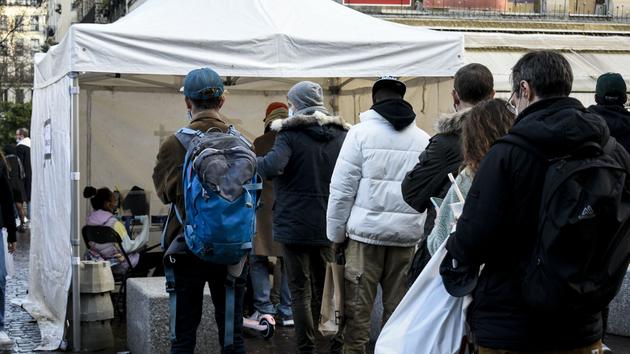 DECRYPTION – There is not enough open access data on this worrying variant to follow its day-to-day spread.
"Breaking the compass when the storm arrives, it's terrible", alerted on December 18, on Twitter, Florence Débarre, researcher in evolutionary biology at the CNRS at Sorbonne University. It has to be said that his prediction is proven about the surveillance of Omicron in France: there is no longer enough data on this worrying variant published in open access to follow its day-to-day spread. Yet it is dazzling: in Denmark and the United Kingdom, which follow Omicron closely, the number of infections attributed to it is doubling approximately every two days.
Read alsoWill the Omicron variant be in the majority between Christmas and New Years?
But in France, with the new Omicron surveillance strategy announced on December 17 by the General Directorate of Health and entered into force on December 20, it is no longer possible to precisely quantify Omicron, at the very moment when everything leaves to think it takes over the Delta variant. We will remain in the dark at least until "Beginning of January 2022", date announced by Public Health France for the …
.