New sub-variant of corona spreading in India, know how deadly this virus is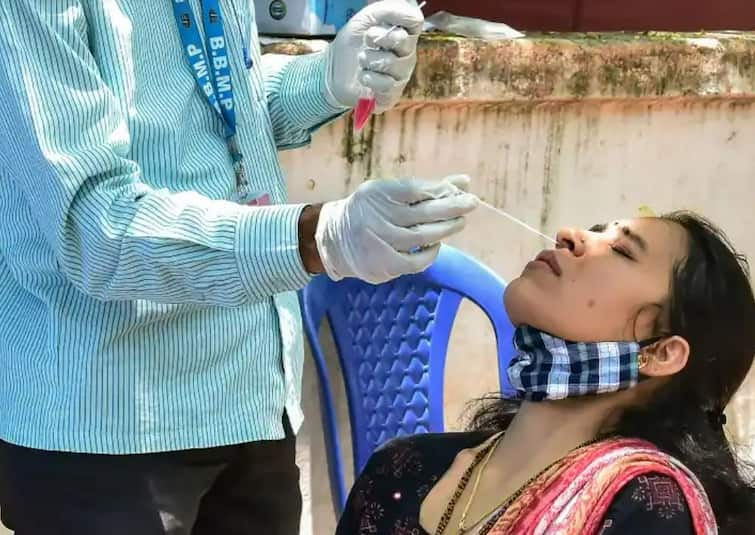 Coronavirus cases in India: Different variants of the corona virus epidemic remain a cause of trouble for the world. Each variant of the virus is different than the previous. Along with its effect in the body, the symptoms are also showing different effects. After the variants of the corona virus, now its sub-variants have also started appearing. The world battling Omicron's wrath now has to face its sub-variant Stealth Omicron (Stealth Omicron – BA.2). Cases of Stealth Omicron are coming to the fore in many countries including India, Denmark, UK, Sweden and Singapore.
The new sub-variant raised the concern of scientists
The new sub-variant Stealth Omicron is believed to be more infectious from Delta than the Delta variant that wreaked havoc in Europe late last year. Although it is not very lethal like the delta variant, but its rapidly increasing cases have raised the concern of scientists and doctors around the world. According to reports, this variant is not even appearing in the grip of RT-PCR test many times.
Weight Gain Food: If you are troubled by thinness, then eat these 5 things to gain weight
Earlier all the variants were exposed in the RT-PCR test, that is why this sub-variant has been named as Stealth Omicron. According to the World Health Organization (WHO), "Omicron's BA.1 lineage has so far been dominant, but recent data from India, South Africa, the UK and Denmark suggest that BA.2 cases are increasing rapidly."
What are the characteristics of Stealth Omicron?
According to health experts, the symptoms of Omicron are different from the delta variant. Runny nose and prickling in throat is a common complaint of Omicron in most of the cases. According to the data, its patients are not getting a sense of reduction in taste or aroma as was found in many previous variants of Corona. For sure, no distinct symptoms of Stealth Omicron have been seen so far. Despite people having a sore throat, the reports of RT-PCR test are coming negative. Doctors say that at present, symptoms like runny nose, headache, fatigue, sneezing and sore throat are being seen in the patients of Stealth Omicron.
Weight Gain Tips: Not only diet to increase weight, take care of these things
Is Stealth Omicron dangerous?
The World Health Organization has said that more research is needed on whether BA.2 is more terrible than BA.1. According to the recent update of health experts, the condition of patients with BA.2 is also likely to be serious. There may also be a risk of hospitalization. The WHO says that there can be more than 28 unique mutations in BA.2. Where BA.1 has a mutation that is easy to detect in an RT-PCR test, according to the researchers, this is not the case with Stealth Omicron. Also, according to the cases found in India, the BA.2 strain is causing the most damage to the patient's lungs. Due to this, 5% to 40% infection has been seen in the lungs of new patients infected with the variant. At present, lab RT-PCR is being considered as the standard test for all variants.
Disclaimer: ABP News does not confirm the methods, methods and claims mentioned in this article. Take these only as suggestions. Before following any such treatment/medication/diet, consult a doctor.
Check out below Health Tools-
Calculate Your Body Mass Index ( BMI )
Calculate The Age Through Age Calculator
,