New "worrying" variant: is France capable of detecting it quickly?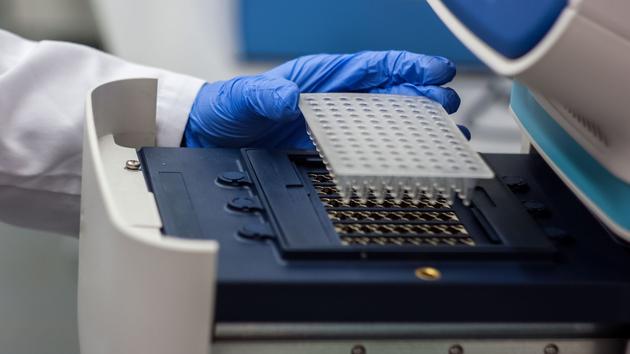 DECRYPTION – Reported for the first time to the WHO by South Africa and already detected in Belgium, the B.1.1.529 variant called Omicron worries and raises the question about our ability to identify strains of the virus.
The variants follow one another but the problems of their detection remain in France. The health authorities had initially relied on screening methods, which look for specific mutations in viral strains, a rapid technique, but with several drawbacks. The technique works with simple PCR tests, but cannot distinguish between two strains that carry the same mutation. More serious, it is unable to alert on the appearance of a new variant.
Read alsoCovid-19: B.1.1.529, this disturbing variant identified in South Africa
At the beginning of the summer, the public authorities decided to focus the effort on sequencing. The method is more cumbersome, because it is necessary to "read" the whole of the genetic code of each virus. Public Health France and the ANRS Emerging Infectious Diseases have launched a public call for tenders to strengthen the sequencing capacities of the Emer-Gen consortium which brings together the two national reference centers in Lyon and Paris, the IHU in Marseille and the 'AP-HP Henri-Mondor in Créteil. The objective was to sequence
.