Now chicken will come from lab, not from poultry, Singapore becomes the first country in the world to do so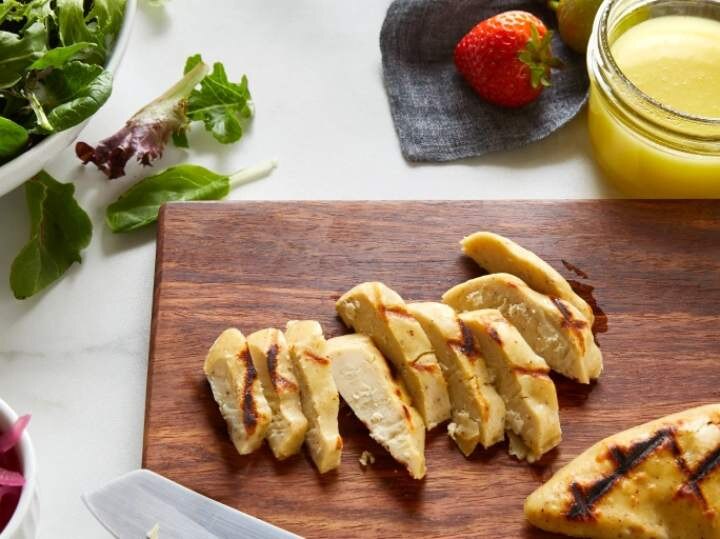 Now there is no need to kill chicken to eat meat. Meat prepared in the lab can be served in the restaurant soon. The Singapore government has allowed the sale of chicken meats made in the lab. American company Eat Just, which invented the product, has said that for the first time in the world, artificial meats have been approved.
Can enjoy artificial meat instead of animal meat
The company has announced that the product will be made under the new brand Good Meat with local partners. The meat prepared in the lab is also known as clean meat. It is made from animal cells in the lab. Products are manufactured without harming animals. Cells are grown directly outside the animal in meats.
#Singapore has given US start-up #EatJust the go ahead to sell its lab-grown chicken meat

Vía @Reuters https://t.co/uM7n4PRTRJ pic.twitter.com/vwA9sltSNA

– Aroguden (@Aroguden) December 2, 2020
According to the company, this news is unexpected for the food industry around the world. In view of the health, animal welfare and protection of the environment, the demand for animal meat alternatives is increasing worldwide. Popular plant-based products from companies such as Beyond Meat, Impossible Foods and Kuron are being sold extensively in restaurants and stores. But the pace of development of meat produced in the lab has been very slow compared to the plant based version. The main reason for the slowing of the speed is money because it costs a lot to make artificial meat.
Singapore approves sale of chicken meat prepared in lab
The Food Agency of Singapore has confirmed that the data on the stages related to its production and safety has been tested before it is approved. Encouraged by the success, the San Francisco company has said that efforts are also being made to get approval from the US agency. It hopes that American and European countries will also look at Singapore's approval system and try to adopt a similar process. Eat Just has said that the product will be produced in Singapore. More than 24 companies worldwide are testing lab-prepared fish, cow and chicken meat. They are expected to enter a new part of the meat alternative market.
Kareena Kapoor Khan did a heart-warming job on Sasu Maa Sharmila Tagore's birthday, see picture
IND Vs AUS: Hardik Pandya is not in the Test team, Kohli himself explained the reason for not joining
Check out below Health Tools-
Calculate Your Body Mass Index (BMI)
Calculate The Age Through Age Calculator
.