Nuclear tests and cancer: the Polynesian puzzle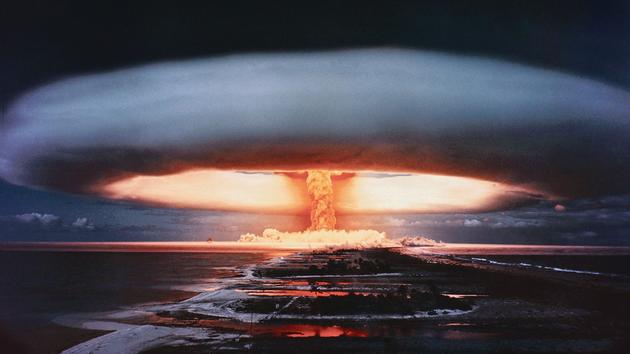 Between defense secrecy and lack of data, the mystery remains about the level of irradiation of populations and the consequences on their health.
Between 1966 and 1996, France carried out 193 nuclear tests in French Polynesia, including 46 atmospheric tests until 1974, over the uninhabited atolls of Mururoa and Fangataufa. And forty-five years after the last radioactive fallout, the health consequences for those who were exposed to it – local populations or thousands of soldiers and civilians who took part in these operations – are still poorly understood and controversial.
Have any cases of cancer or other pathologies been caused by exposure to radioactivity? Ten experts brought together by the National Institute for Health and Medical Research (Inserm) tried to answer the question, asked in 2013 by the Ministry of Defense. Their report, released last week, is based on some 1,200 international studies.
Two elements stand out. On the one hand, a study carried out in French Polynesia establishes a "Low increase in the risk of thyroid cancer in relation to the increase in
This article is for subscribers only. You have 83% left to discover.
Subscribe: 1 € the first month
Cancellable at any time
Already subscribed? Log in
.