Omicron: the great unknown of the hospital wave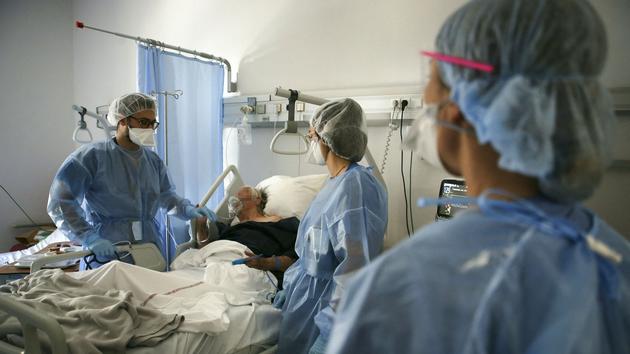 DECRYPTION – As the new variant strengthens its hold over France, the numbers are getting more and more dizzying.
More than 219,000 new cases in the last 24 hours, Public Health France announced on 1er January. Nearly 150% increase in infections on average over 7 days for less than 15% increase in the number of tests over the same period, according to CovidTracker. Up to 500,000 possible daily cases in mid-January, if we base ourselves on the intermediate scenario in the latest models from the Institut Pasteur (scenario corresponding to the number of cases currently observed, with an Omicron 67% more transmissible than the Delta ). The figures are becoming more and more dizzying as the new variant strengthens its grip on France: it was already suspected in more than 60% of the tests screened at the beginning of the last week of the year, according to the epidemiological bulletin of Public health France of December 30. And the proportion is now even higher.
Read alsoOmicron: South Africa has crossed the peak of the wave, good news for us?
All however cling to a hope: that the newcomer, certainly much more contagious than his predecessors, is enough …
.