Omicron variant: concern mounts in France before Christmas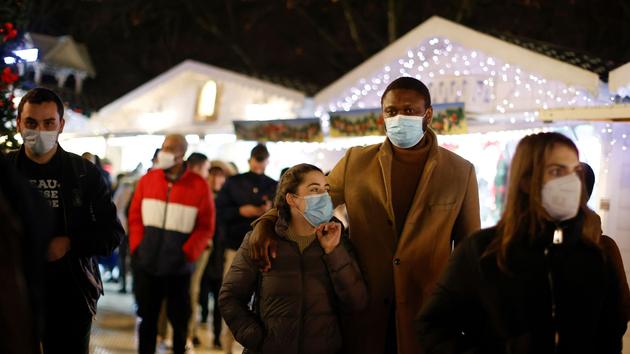 DECRYPTION – In the Paris region, the meteoric progress of the new variant is already starting the epidemic.
Will the Omicron variant spoil the Christmas holidays? A few weeks ago, the projections of epidemiologists nevertheless suggested a peaceful end of the year. And for good reason, the fifth wave of the epidemic should reach its peak very soon. The incidence is decreasing in around fifty departments. We can legitimately think that the two weeks of vacation should accelerate this dynamic.
Unfortunately, it is very possible that this decline will not be felt at all on the epidemic curves … and a fortiori on our care system, when nearly 1,400 people are hospitalized each day and 270 are admitted to an intensive care unit. . Because another epidemic is progressing in parallel in a dazzling way: that of the variant Omicron.
Read alsoOmicron variant: Macron bets on vaccination to ward off the specter of re-containment
If only 347 cases have been detected in the country as of December 17, all experts agree that the official count from the French health authorities is far below the …
.