Omicron variant: in France, the fear of a surge in January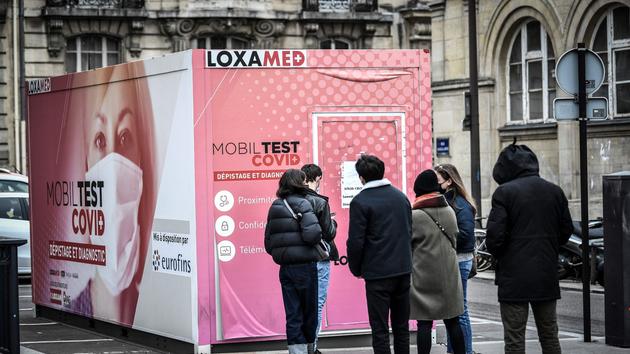 DECRYPTION – As the outbreak continues, Omicron should be in the majority from this week across the country.
Contamination in France has reached a level "Which had never been observed since March 2020", underlined last Thursday the epidemiologist Arnaud Fontanet, member of the Scientific Council. The finding sounds like a warning: according to projections, several hundred thousand cases could be identified every day in January, leading to a real risk of disorganization of the country linked to absenteeism in strategic sectors of activity.
Read alsoCovid-19, Omicron: New Year, isolation of contact cases, mask, telework … What Castex announced
On December 26, the Météo Covid site recorded 70,000 infections on a sliding average (that is to say by averaging the last seven days). The symbolic milestone of 100,000 infections per day was crossed last week, and the incidence rate, or the number of cases per 100,000 inhabitants, peaks at 712 across the country. The "maximum alert" threshold, set at 250 during previous waves, seems a long way off. Marked differences are observed between regions: the incidence rate is greater than 1000 in…
.