Omicron variant: nine people carrying the strain in France return from travel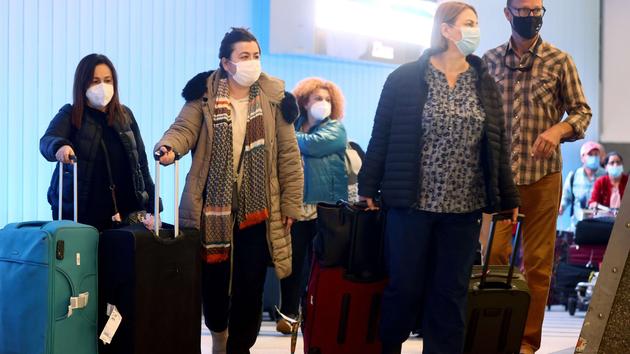 The government has planned to strengthen controls from December 4 for travelers returning from southern Africa, even if they have passed through another European city.
The omicron variant of concern has infected a total of 12 people in France in at least five regions, the Directorate General of Health said on Friday (December 3). Public Health France (SpF) specified that there were in particular three cases in Île-de-France, two in Reunion, one in the Grand Est, one in Pays de Loire, one in Auvergne-Rhône-Alpes and a last in Provence-Alpes-Côte d'Azur.
Read alsoWhat we learn from the progression of the Omicron variant in South Africa
Nine "Cases are associated with travel returns", specifies SpF. At least 5 positive people are returning from South Africa, where Omicron was spotted in November. This is the case of a woman tested in the Haut-Rhin, who had symptoms of Covid-19. Infection with the variant of concern was confirmed by the sequencing of its sample, in Metz, by Biogroup. In addition, a mother in Vendée, tested positive in La Roche-sur-Yon, after her trip to South Africa, with her husband and two children. She had no symptoms but got tested after hearing about the Omicron variant,
.