Omicron variant: what studies tell us about its true contagiousness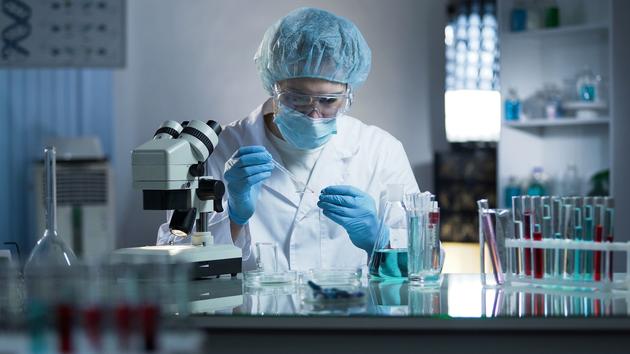 DECRYPTION – Several laboratories have carried out in vitro studies to better understand the underlying reasons for what we know about the behavior of this new variant.
By schematizing, there are two ways of studying the characteristics of a new variant. The first consists of looking at the epidemiological data (evolution of the number of cases, hospitalizations and deaths) to estimate its contagiousness, its dangerousness, its immune escape capacity, etc. The second is to study it in the laboratory to try to better understand in vitro the underlying reasons for what we observe in real life.
Read alsoCovid-19: loss of efficacy of vaccines against Omicron
For the Omicron variant, the South African epidemiological data have, for example, shown several things: the virus spreads extremely quickly (at least twice as fast as the Delta); the risk of reinfection is two to three times higher; the protection conferred by a two-dose vaccination is significantly reduced; proportionally to the number of infections, the number of hospitalizations and deaths is very low compared to previous waves and the duration of hospitalization is shorter.
Lung tissue
In short, Omicron …
.