On Tuesday, these zodiac signs will have to protect their money, know the horoscope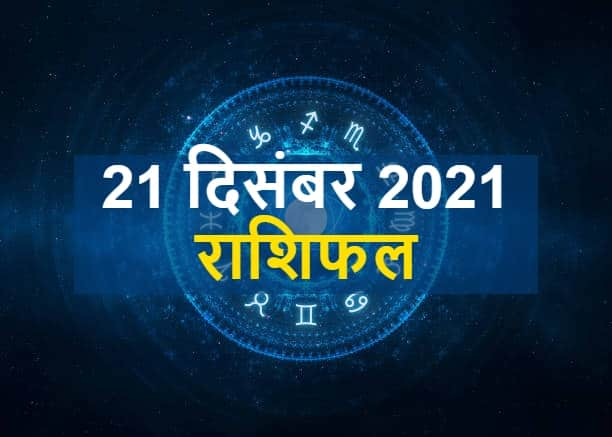 Horoscope Today 20 December 2021 : According to the Panchang, 21 December 2021, Tuesday is the second date of Krishna Paksha of Paush month. On this day Moon is transiting in Gemini. How will the day of Tuesday be for these zodiac signs in terms of money, know the horoscope.
Taurus Horoscope- Rahu is transiting in your zodiac. The lord of your zodiac is Venus. Rahu is friendly with Venus. On this day, a situation of sudden monetary gains seems to be forming. Today you are going to do your own mind by not listening to others. Today is a good day for love relation. Do not lie to your love partner, otherwise you may get into trouble. Students may face challenges.
Gemini Horoscope- Moon is sitting in your zodiac today. Moon is said to be the factor of mind. Today, on Tuesday, the mind will be happy. Enthusiasm will remain, but one has to stay away from the state of over-excitement, otherwise loss may also have to be suffered. Do not do important work in haste today. Mother's health can be a cause for concern. Will be successful in keeping the love partner happy. The problems of the students can be reduced.
Scorpio Horoscope- In your zodiac, there is a combination of the cruel planet Mars with the malefic planet Ketu. Anger has to be controlled. Any decision taken in the past can prove to be wrong. You may have to face challenges in terms of money. Invest your capital wisely. Otherwise there may be loss. Today is Tuesday. Worship of Hanuman ji is auspicious for you.
Capricorn Horoscope- There is a combination of Venus with Shani Dev, the giver of Karma. There can be profit in terms of money. Good results can be obtained in hard work done. There will be a state of unknown fear. Keep your confidence. Take interest in religious activities. Avoid condemning others. Otherwise, relations with an important person may get affected. Take care of your life partner. Ego and anger can spoil the work. This thing has to be kept in mind every moment. Protect money on this day. Be careful in transactions.
I
,