Online shoppers beware! Are you buying counterfeit goods somewhere in the guise of cheap?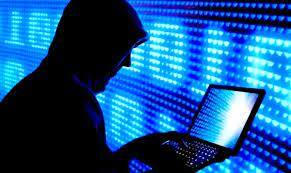 Nowadays people prefer to shop online. However, you need to be very alert while shopping online. Nowadays the cases of fraud in online shopping are increasing. There are such reports coming every day when something was ordered and something else was delivered. Many times while shopping online, the delivery is of a completely different product than what is liked in the photo. In such a situation, when you call the customer care, neither the phone rings nor does any reply come through email. Therefore, if you also want to avoid buying fake products in online shopping, then definitely keep these things in mind.
1- Do shopping from the right website- Many times fraud websites show original products but deliver fake products. In such a situation, it is most important that you shop only from popular websites like Amazon, Flipkart, Myntra or other big websites. All these websites are multi brand where you will get all the stuff. If you want, you can also shop for any product from your website.
2- Must check the return policy- The return policy of the website selling fraudulent products is not correct and they refuse to return after delivery. Whereas there is a return policy on the original website, under which you can return if you do not like the product or find it fake.
3- View online reviews and feedback- If you are shopping for the first time from any website, then definitely check its reviews online. Most of the online reviews of websites selling fraudulent products are very bad and people have given feedback about their fake products. Also, while shopping online, one should always check that the physical address, email, phone number and contact details of the product from where you are buying should be there.
4- Take the help of Smart Consumer App- Food regulators can take the help of FSSAI's smart consumer app to identify counterfeit food products. You have to register the QR number by scanning the QR code from this app. After this the manufacturing details of the product will be received. In this way, the genuine and fake of the product can be identified. You can download this app from Google Play Store. Electronic and FMCG companies make QR codes and holograms to protect against counterfeit products, through which the real fake can be identified.
5- Take the help of consumer court- If you have got a fake product and the company is not returning it, then you can go to the consumer court. There is a consumer court to protect the fraud with the customers. In such a situation, you can file a case in the consumer court if there is an online fraud.
Also read: Beware of adulteration on Holi! How to identify adulteration in spices
,