Oxygen crisis in the country due to corona, if there is difficulty in breathing, it is prone, this is the process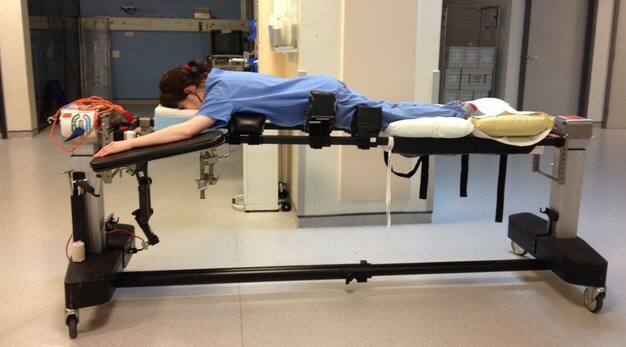 Nowadays there is chaos all around for oxygen. Along with the patients, hospitals are also moaning for oxygen. In such a time, 'prone' can be a better option for patients. Recently, the Union Ministry of Health has advised to take care of Corona Infections, while giving home care. The ministry says that pruning will be very beneficial for those patients who are having trouble breathing. Especially patients who are quarantine at home. Proening is a procedure in which the patient is safely rolled from the back to the abdomen. The Ministry of Health & nbsp; has named it Proening for Self Care. & Nbsp;
It has been stated by the Ministry, & lsquo; Pruning is an acceptable posture from a medical point of view, which relaxes breathing and improves oxygen levels. It is very beneficial for patients infected with corona, especially during quarantine at home. It has been told by the Health Ministry that the process of breathing and exhaling improves breathing. The air sacs of the lungs open, making it easier to breathe. & Nbsp;
It has been said by the Ministry of Health, & lsquo; that the patient needs breathing only when he has difficulty in breathing and goes below SPO2 (Oxygen Saturation) 94. Quarantine During quarantine, SPO2 is constantly monitored along with monitoring of temperature, blood pressure and blood sugar. '
In fact, in the corona infection, the level of oxygen in our body goes on working and at times it can be fatal. In such a situation, the lives of many people can be saved by putting the stomach on time and keeping the ventilation properly. However, the ministry has also said that pruning should be done as many times as can be tolerated.
Prone Guidelines
Use pruning only when the patient is having trouble breathing and his oxygen level has gone below 94.
During home isolation, oxygen levels, blood pressure, Keep checking blood sugar and body temperature continuously.
Deterioration of oxygen level in the blood can be controlled by pruning.
How to do prone
There is a strong emphasis on lying on the stomach, the use of pillows. It is reported that one pillow is placed under the neck, one or two pillows from the chest down to the thigh and two feet above the pillow.
The pillow is thick or thin as per the patient's choice. Can.
Keep changing positions intermittently. Do not lie in any position for more than 30 minutes.
When not to prone
Do not be prone in case of heart diseases or during pregnancy.
Do not force, take as long as you can comfortably.
Do not do pruning immediately after having a meal.
Can do up to 16 hours of posing in different positions in 24 hours.
If there is pain in the prone, then adjust the pillow to reduce the pressure on that part of the body.
.