Panchang: The day of September 3 is important, today is the date of Ekadashi, know today's Rahu Kaal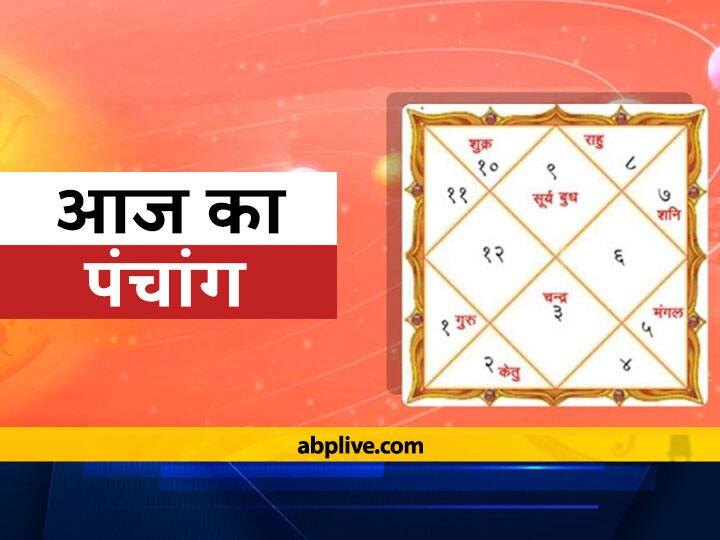 Aaj Ka Panchang, 03 September 2021: According to the Hindu calendar, today is a very good day. Today i.e. 03 September 2021, Friday is the Ekadashi date of Krishna Paksha of Bhadrapada month. The date of Ekadashi has been given special importance in Hinduism. Ekadashi fast is kept on this day. Ekadashi fast is considered to be the best among all the fasts.
today's worship
Aja Ekadashi 2021- According to the Panchang, 03rd September is the date of Ekadashi on Friday. This Ekadashi is called Aja Ekadashi. Special worship of Lord Vishnu is done on this day. The importance of Ekadashi fast was told by Lord Krishna himself to Dharmaraja Yudhishthira in the Mahabharata period. This fast has got a place among the best fasts. Ekadashi fasting is considered to fulfill all kinds of wishes.
Worship of Lakshmi ji- Friday is also considered best for worshiping Lakshmi. Today is also Ekadashi. Therefore, the importance of worship on this day increases. Today, by worshiping in an auspicious time, one gets the blessings of Lakshmi ji.
Today's Rahu Kaal (Aaj Ka Rahu Kaal)
According to the Panchang, on 03 September 2021, Rahu Kaal will remain from 10.45 am to 12.20 pm on Friday. Doing auspicious work in Rahu Kaal is considered taboo.
Panchang 03 September 2021
Vikrami Samvat: 2078
Month Purnimant: Bhadrapada
Party: Krishna
Day: Friday
Date: Ekadashi – till 07:46:24
Nakshatra: Punarvasu – till 16:42:12
Karan: Balav – till 07:46:24, Kaulav – till 20:11:49
Sum: Vytipat – up to 10:08:33
Sunrise: 05:59:47 AM
Sunset: 18:40:58 PM
Moon: Gemini – till 10:19:49
dry season: rain
Rahu Kaal: 10:45:13 to 12:20:22 (no auspicious work is done during this period)
Shubh Muhurta Timings, Abhijeet Muhurta – 11:55:00 to 12:45:44
Direction: West
Inauspicious timing –
Wicked Muhurta: 08:32:01 to 09:22:45, 12:45:44 to 13:36:29
Kulik: from 08:32:01 to 09:22:45
Kalvela / Ardhyam: from 15:17:59 to 16:08:43
hours: from 16:59:28 to 17:50:13
Kantak: From 13:36:29 to 14:27:14
Yamgand: 15:30:40 to 17:05:49
Gulick Time: 07:34:55 to 09:10:04
Read also:
Aja Ekasdashi 2021: Fasting for Aja Ekadashi tomorrow, getting up in the morning to do this work gives many virtues as much as a sacrifice, know the auspicious time of Parana
Ramayan: This brother used to oppose every wrongdoing of Ravana, was also a knower of past and future
Sutak Kaal: What is the 'Sutak' period during solar eclipse and lunar eclipse, know its importance and precautions
Not one, many auspicious yogas are being made on September 4, Saturday is the best day for religious deeds, know how?
.