Paraplegic, "I can climb stairs using just a crutch"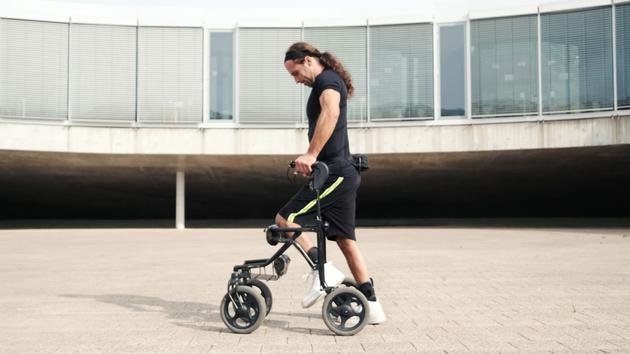 INTERVIEW – Michel Roccati, who became totally paraplegic after a motorcycle accident, received an electrical spinal cord stimulation implant in 2020 in Lausanne.
Michel Roccati, a 30-year-old entrepreneur living in Turin (Italy), had surgery in 2020 in Lausanne (Switzerland). One night in the summer of 2017, an animal crossed the road in front of the wheels of his motorbike. The young man crashed into a stone bench and suffered several broken vertebrae, causing a severe spinal cord injury that rendered him totally paraplegic.
LE FIGARO. – How did you enter the trial conducted in Switzerland?
Michel Roccati. – After my accident, I wanted to find a solution and I started looking for information, especially on the internet. I attended a conference for professionals and researchers in neuroscience during which I saw a slide dedicated to the clinical trial of EPFL (Ecole polytechnique fédérale de Lausanne). I immediately understood the potential of this work and contacted the team.
Did you hesitate before accepting this implant?
I was a little worried about having another surgery, but I didn't hesitate…
.