Parenting Tips: These 5 Activities Are Best for Kids During Summer Vacations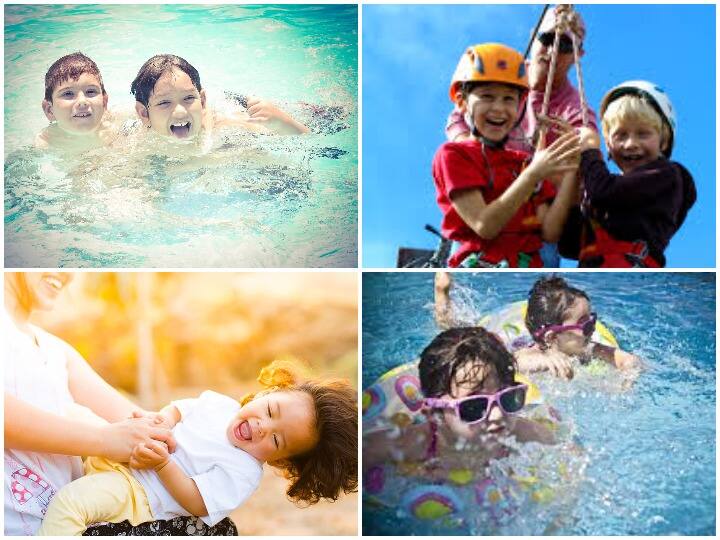 Summer Holidays Activities For Kids: Children look forward to summer vacations throughout the year. During the summer holidays, children do not want to know what to do. In such a situation, you can engage the children in some activity or the other. You can plan to go somewhere with children. You can put them in dance class, yoga, swimming or music class. Boys can be trained in football, skating or judo karate. Children will also enjoy such activities and will learn something new. By doing such activities, the child's confidence increases and mental and physical development takes place. You can do these 5 activities to your child.
swimming- You can teach swimming to children during the summer holidays. This will develop the skills of the children and will get to learn something new. Children love water activities in summer. Your child will enjoy a lot in this. Swimming is also good for the physical development of the child.
Dance- Nowadays boys and girls are very fond of learning dance. If your child also likes dance, then definitely include him in some dance group in summer. Music and dance brings happiness in the child. This leads to physical and mental development. Learning dance also increases the confidence of the child.
music- Some children like to listen to music. In such a situation, if your child has any talent or hobby, then you can teach him music. In this, singing or playing any instrument can be taught. You can also teach your child to play guitar or tabla. This will give confidence to the child and he will learn to perform on stage in school.
Skating or Karate You can teach karate to kids during summer vacation. This will also maintain fitness and the child will also learn the qualities of self-defense. Children love skating. You can put the kids in a skate class in the summer. This will increase fitness and you will get to learn something new.
Acting- Some children are very fond of acting. In such a situation, children can join acting classes in summer. By doing acting classes, the creative development of the children will happen. It also improves the thinking and understanding ability of the child.
Also read: Health Tips: If water gets into the ear while swimming, then fix it with these home remedies
,