Pesticides: increased risk for six diseases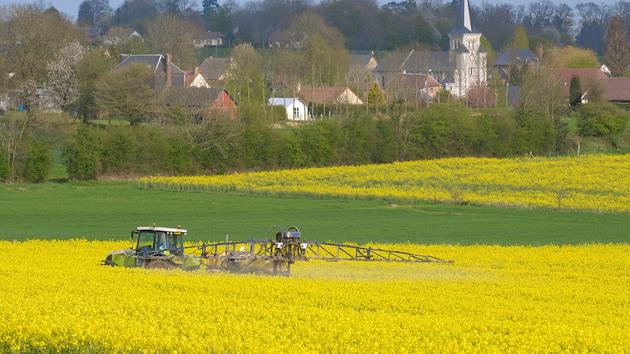 Inserm expertise specifies the link with certain cancers and neurological disorders for the populations most at risk.
Inserm experts took nearly three years to review the recent scientific literature (5,300 documents) on the health risks associated with exposure to pesticides. The summary of this work, made public on Wednesday June 30 at a conference at the research institute, confirms a link of presumption "strong" between exposure to these substances (herbicides, insecticides and fungicides) and six diseases in adults, two of which have emerged since the previous collective assessment presented in 2013.
Two new pathologies, cognitive disorders and chronic bronchitis (as well as chronic obstructive pulmonary disease, or COPD) are identified by researchers, and are added to non-Hodgkin lymphoma (cancer of the immune system), multiple myeloma, cancer of the prostate and Parkinson's disease, already highlighted. The studies making it possible to establish the link relate to populations who regularly handle phytosanitary products,
This article is for subscribers only. You have 80% left to discover.
Pushing back the limits of science is also freedom.
Continue reading your article for € 1 the first month
Already subscribed? Log in
.