Pims, this post-Covid syndrome that affects children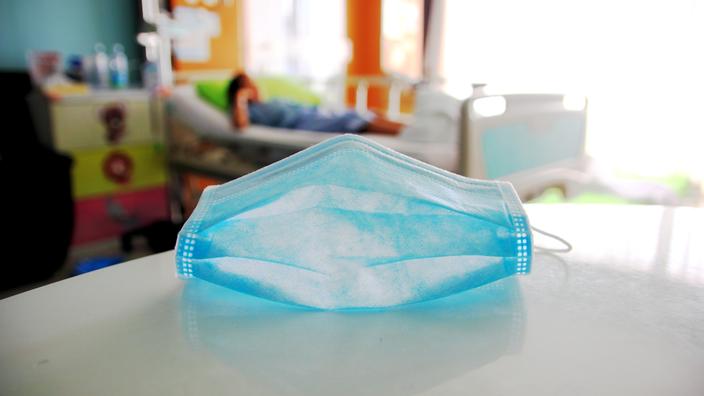 FOCUS – This condition is potentially dangerous, but is now well managed.
The bar of 500 cases of "Pims" disease has just been crossed in France. "Pediatric multisystem inflammatory syndrome" – its learned name – is a rare new condition linked to Covid in children. At the start of the pandemic, this disease had been confused, because of some common points, with the so-called Kawasaki disease. There had been a peak following the first wave, then a virtual disappearance of cases last summer. "Since the fall, it's been a continuous flow», Confides to the Figaro Alexandre Belot, pediatrician rheumatologist at the Femme Mère Enfant hospital in Lyon.
Today, this generalized inflammation which particularly affects the heart muscle is better known and better managed. "In 80% of cases there are digestive signs: diarrhea, vomiting, abdominal pain. There is a significant fever. Children can have redness in the eyes, conjunctivitis, dry lips and a lot of fatigue ", details the doctor. The median age of young patients is 7 years.
These symptoms should alert, especially if they occur four to five weeks after a Covid infection. They require on average between five and seven days of hospitalization, often in intensive care. "It is as if the organism is fighting against the virus which has already left, with quite spectacular symptoms», Explains Professor Laurent Bonnemain, cardopediatrician at Strasbourg University Hospital, interviewed by the DNA.
Read also :"We can't see the end": the lives of nurses facing the third wave of Covid-19
SEE ALSO – "Vaccination against Covid-19 in children is not on the agenda", says Olivier Véran
Pims' disease made a young victim in France, at the very beginning of the pandemic, when it was still unknown. "Since then, corticosteroids have since become the standard treatment ", points out Professor Alexandre Belot, who is part of the team monitoring new cases for Public Health France.
For healthcare professionals, there is no longer anything to worry about. First, because the number of reported cases remains low: 1 to 2 per 10,000 infections of children. "The flu is more dangerous for them than the Covid-19", reassures Alexandre Belot. "We are looking back on the first cases of March 2020. We do not find any long-term complication, at 6 months or at 1 year. No child has recidivated either», He concludes.
.