Pr Peyromaure: "We must learn to live with the virus!"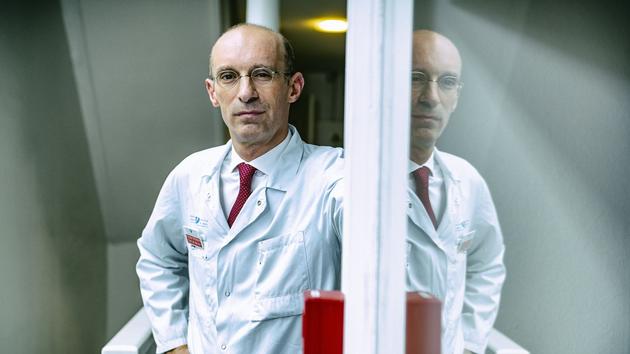 MAJOR MAINTENANCE – Professor Michaël Peyromaure is surprised at the weak mobilization of public officials to avoid the risk of congestion in intensive care services and deplores the closure of restaurants, museums and stadiums. He published a book this fall * that didn't only make friends at the Department of Health.
Are too many doctors speaking out about this crisis?
Without doubt, and I may be one of them in the eyes of some, especially since I am far from being specialized in infectious diseases! But most of the colleagues I hear develop very consensual points of view, with which I often disagree. Those who are not in the line are automatically taxed with reassurance. This is what happened to Didier Raoult, some positions of which are nevertheless worthy of interest.
Are we exaggerating the severity of this pandemic?
From the start, we have been stunned with catastrophic forecasts. A year ago, we could understand it in the face of the suddenness of the phenomenon. But in recent weeks, with the emergence of the English variant, I have been struck by the assertions of a few luminaries. Bruno Riou, AP-HP crisis medical director, said: "The situation is no longer worrying but terrorizing." Epidemiologist Dominique Costagliola asserted that "the forecasts
This article is for subscribers only. You have 91% left to discover.
Subscribe: 1 € the first month
Can be canceled at any time
Already subscribed? Log in
.