Precaution! Corona is infecting again, two-thirds of Omicron cases are due to re-infection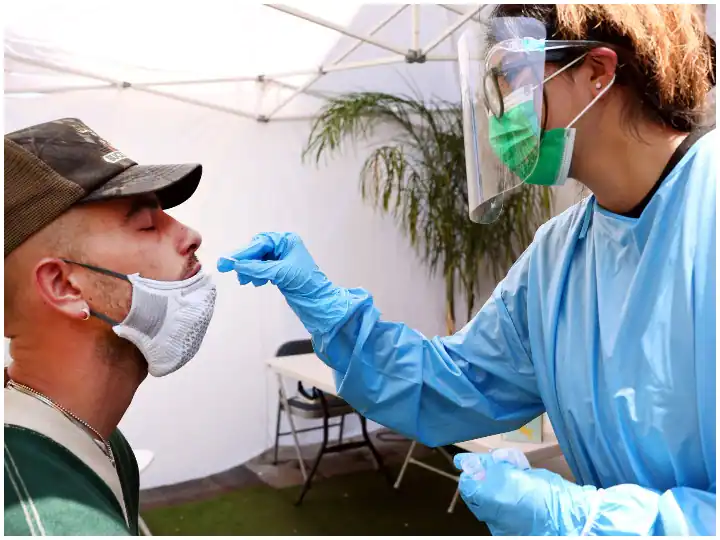 Coronavirus Cases in India: About 65 percent of cases of the new variant Omicron of Kovid are of re-infection. This has been claimed in a recent study conducted in England. The study, led by researchers from Imperial College London, found that nearly two out of every three Kovid-positive participants had already been infected with Kovid.
The team concluded that previous infection is associated with a higher risk of re-infection with Omicron. However, more work is needed to determine whether the results are true re-infection or PCR tests, which can result from chronic traces of the virus. According to the findings, there was an increased risk of infection among Asians, Blacks and people of other races who lived in a large number of people compared to a single person living in a household.
Kids Health: Children do tantrums in eating dryfruits, so feed them like this
Professor Paul Elliott, director of the Imperial School of RECT programme, said the good news in our data is that infections during January have been falling sharply, but are still very high. What is of particular concern, he said, is the rapid spread (of the virus) among children now that they are back in school and, compared to December, the prevalence among older people aged 65 and over was seven. 12 times, which may increase the chances of hospitalization.
Diet For Heart: Heart patients should eat these fruits-vegetables and grains, the risk of heart attack will be reduced
The React or REACT (Real-time Assessment of Community Transmission) research team conducted swab-testing of thousands of volunteers across England. Out of 3582 swab-positive individuals, it was seen whether they had had the infection before, on which 2,315 people were previously confirmed to be infected. In addition, the researchers also looked at existing, publicly available data on COVID-19 hospitalizations and deaths and compared these with response data on infection rates.
was low risk
They found that between February and May and September and December 2021, there was a low risk of hospitalization and a consistently low risk of death between February and December. This is likely due to the effectiveness of the vaccination program and improved treatment. Dr Jenny Harris, Chief Executive Officer of the UK Health Protection Agency, said: "Vaccination is the best way to protect yourself from serious illness and hospitalization from Omicron, and I urge anyone who has not done so." Such people should come forward for their first, second and third dose as soon as possible. He further said, given the prevention of things like serious illness and hospitalization due to vaccination, its impact can be seen clearly.
Disclaimer: ABP News does not confirm the methods, methods and claims mentioned in this article. Take these only as suggestions. Before following any such treatment/medication/diet, consult a doctor.
Check out below Health Tools-
Calculate Your Body Mass Index ( BMI )
Calculate The Age Through Age Calculator
,