Pregnancy: no worrying signals regarding the Covid vaccine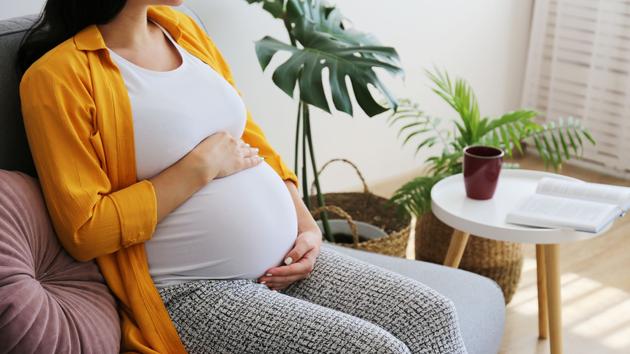 Not all future mothers are convinced, however.
Since April 2021, RNA vaccines against Covid have been recommended for pregnant women from the second trimester of pregnancy. The strategic orientation council on anti-Covid vaccination even issued an opinion paving the way, if the patient wishes, for vaccination from the start of her pregnancy. "There is no argument to consider that an earlier vaccination would present a danger for the embryo or the fetus", can we read in the document published in July.
Read alsoAnti-Covid vaccine and pregnancy: answers to questions pregnant women ask themselves
Not all future mothers are convinced, however. "The women I see in consultation are very reluctant to be vaccinated once they are pregnant. They fear fetal malformations or diseases that manifest themselves at a distance. They tell me for example : "I will be injected with something that will pass into my baby and he will develop leukemia in ten years" ", tells the Dr Tiphaine Beillat, obstetrician-gynecologist at the Mathilde clinic in Rouen.
It is true, as recalled
This article is for subscribers only. You have 66% left to discover.
Pushing back the limits of science is also freedom.
Continue reading your article for € 1 the first month
Already subscribed? Log in
.