Prepaid recharge plans under 200 rupees, know which plan is better in Jio-Airtel?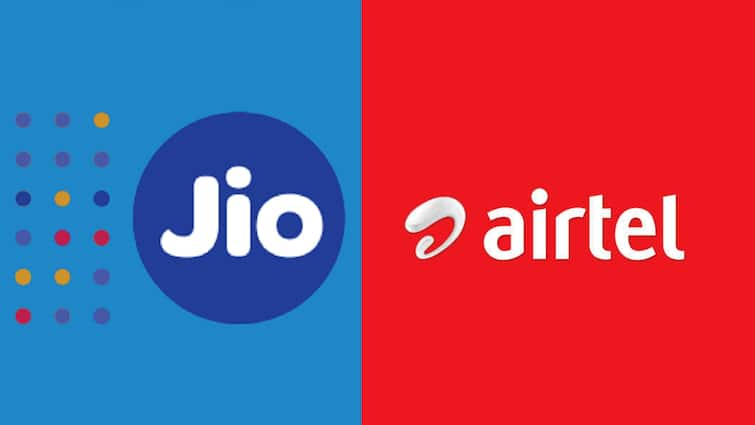 If you want a recharge plan in which you get both calling and data for 200 rupees, then Reliance Jio and Bharti Airtel are offering you two great plans. Both operators have released their new plans and offers for users. We are telling you about plans of less than 200 rupees of both companies, including Jio's 149 rupees and 199 rupees plans. At the same time, Airtel also has many such plans which come in less than 200 rupees. We are telling you about such great recharge plans of Airtel and Jio, let's know which plan will be better for you.
Jio's plan of 149- If you want to buy a Jio plan, then you will get a recharge of Rs 149 in a plan that is less than 200 rupees. In this plan, unlimited calling, daily 1GB data and daily 100 SMS are available. This plan of Jio has a validity of 24 days.
Jio's plan of 199 Jio's second plan is 199 rupees. In which you are being given 1.5GB of data every day. The validity of this plan is 28 days. Also, it gets unlimited calling and 100 SMS daily. You also get subscription of Jio apps in both these plans.
Airtel plans less than 200 rupees If you are an Airtel user, then the company is offering you a wide range of prepaid plans at a lower price. Airtel has a plan of Rs 19, Rs 129, Rs 149, Rs 179 and Rs 199. The cheapest plan is 19 rupees. In which 200MB of data is given for 2 days. Apart from this, 1GB data will be available for 24 days in the plan of 129 rupees. Unlimited calling and 300 SMS are also available in this plan. The plan of Rs 149 offers 2GB data, unlimited calling and 100 SMS for 28 days.
Airtel's 179 plan- You will also get a plan of Rs 179 with unlimited calling and Daily 100 SMS. In this plan, for Rs 179, users will get insurance of Rs 2 lakh from Bharti Axa Life Insurance. At the same time, the company's 199 rupees plan gets 1GB data, unlimited calling and 100 SMS daily. The validity of the plan is 24 days.
Also read: These are the best plans of Jio, Airtel and Vi in less than 100 rupees, these offers are available
.