Prepare children for vaccine like this, these methods will be useful in driving away fear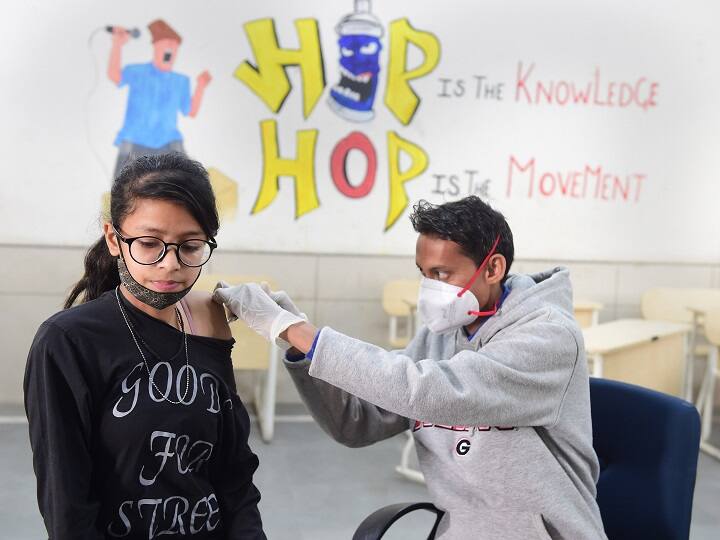 Vaccination For Children: To avoid Corona and Omicron, it is important that you get the vaccine. If you are big and intelligent, then you must have done this work by now. However, now it is the turn of the children. We understand that getting children vaccinated can be a little tricky. Because most children are afraid of injections. Also, due to corona, being locked in the house most of the time, not going anywhere and no one coming to your house, all these situations are making the children uncomfortable. In such a situation, children may find it difficult to accept the additional pressure of getting the vaccine. Keep these things in mind while preparing the child for the vaccine…
First of all, tell the child about corona and its different variants. It is not to scare him but to make him aware. After this, tell about the benefits of getting the vaccine. Tell the child how our scientists have made the vaccine in such a short time to control this virus and why we all have to get it. Keep one thing in mind that if the child is 15 to 18 years old, then definitely go to the hospital with him.
Usually children of this age go out without their parents. But you must go to the vaccination center with the child. When the kids are on their turn
While waiting, engage them in conversation, video or on mobile.
Remove fear of vaccine like this
Here we are giving you some such important tips, through which you can remove the fear of vaccine filled in the mind of the child. But first of all you also have to know that even if you take the older child to the vaccine center by force or persuasion, then what situations they may have to face there due to fear. Here we are telling some symptoms, if the child complains of any of these problems to you while getting the vaccine or while talking about it, then understand that he is having vaccine phobia.
nervousness or restlessness
rapid breathing
throbbing
Nausea
to sweat
shiver
Dizziness
Fainting (This can usually happen while watching a vaccine injection.)
you have to do
When taking the child to the vaccine center and arriving there, do not talk about vaccines, needles or needles.
Give the child his favorite song or give him a video to watch. Keep the child busy in talking and talk to him on an issue in which he is more interested. Do not let the child look at the injection while getting the vaccine. Also ask to take long deep breaths.
Omicron Variant Alert: What is the connection between Omicron and black fungus? It is important to know the right thing
How to make kids social on Omicron? These tips will work for you
Check out below Health Tools-
Calculate Your Body Mass Index ( BMI )
Calculate The Age Through Age Calculator
,