Priyanka Chopra eats everything, yet maintains the figure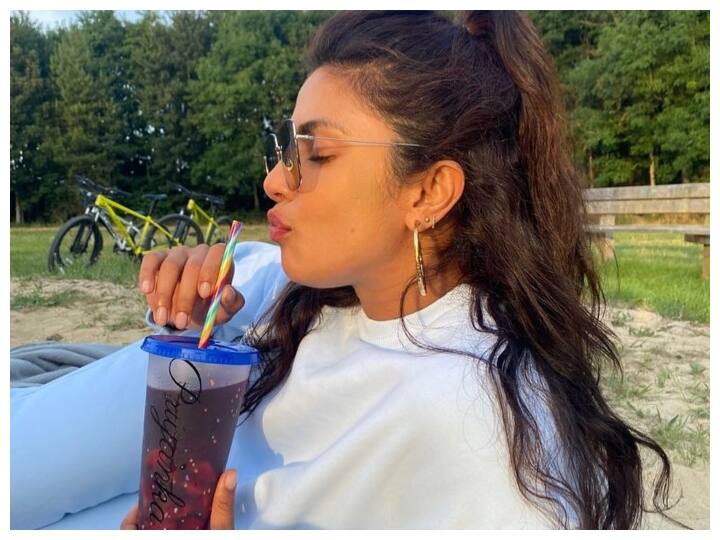 Priyanka Chopra's Fitness Secrets: 'I do not listen to my body, but my body listens to me.' Everyone will be surprised to hear this answer of Global Icon Priyanka Chopra. Pisi said this in his interview to an American magazine. Whenever it comes to staying fit and reducing weight, we often hear that follow a diet. But the fitness mantra of Priyanka Chopra is quite different. To maintain her figure, instead of controlling the diet, she focuses on healthy food. At the same time, you will be surprised to know that PC (Priyanka Chopra Jonas) does not even like to go to the gym.
Priyanka says that she is lucky that fat does not increase in her body quickly. That's why they eat whatever their heart wants. Whatever be the oily, deep fried food, Priyanka eats it comfortably. Priyanka never diets. According to media reports, when Priyanka's weight increases even a little, she immediately changes her eating habits and then focuses on salad, soup and protein diet.
In an interview, Priyanka had said that when I feel that now I am in perfect shape again, then I do not stop myself from eating cheese burgers and pizza. According to media reports, to keep herself active and healthy, Priyanka eats healthy food throughout the week which can give full nutrition to her body. But on weekends, Priyanka Chopra Jonas eats whatever she likes. Most PCs enjoy eating chocolate cake and tandoori.
Read also:
5 Most Gorgeous Saree Looks of Nora Fatehi
Pantsuits or sharara suits, Shilpa Shetty has magic in every style, she wins millions of hearts with pictures
.