Rajkummar Rao-Patralekha Wedding: A 'Prince' is a must for every princess!
The recent marriage of actors Rajkumar Rao and Patralekha was special in many ways. The most important thing in this was the filling of vermilion in each other's demand. Generally, only the girl's demand is fulfilled in marriage, but Raj, while setting a new example of equality in the relationship between husband and wife, also got his demand filled from Patralekha. Why is this step of Raj important for equality of men and women? Read:
Actors Rajkummar Rao and Patralekha Paul recently converted their decade-old love affair into a marriage relationship. Many things were special in the marriage of these two and the most special of them were those four words of Rajkumar Rao at the time of demand filling, 'Tum bhi laga do'. In fact, in this marriage, not only did the prince fulfill the demand of Patralekha, but also from Patralekha himself put vermilion, which is considered a sign of honeymoon, on his forehead. This would probably be the first time in our Indian society, where the husband did not choose the life partner only by filling the demand of the wife, but both of them chose each other as husband and wife by filling each other's demand. That's why, everyone is losing heart over this move of Raj. Raj should also be applauded, because if seen, many rituals of traditional weddings here are unequal and show the girl less. Then whether it is kanyadan and farewell, according to which the girl has to leave her family and go to the boy's house or wear vermilion and mangalsutra, after which the girl wears the sign of this honeymoon and walks around with her marriage certificate, while boys No such symbol was coined for In such a situation, this small step of Raj is a glimpse of a big and happy change towards equality of husband and wife, who are considered two wheels of the car of life.


There is no greater happiness than being called your husband
Not only applying vermilion to each other, Raj and Patralekha proved step by step in their marriage that both are equal in this relationship. For example, when Raj proposed to Patralekha on her knees, Patralekha herself did the same and sent a message of equality. Then, even while sharing the wedding photos, where Patralekha expressed happiness over being Raj's wife, Raj also wrote that today there is no greater happiness for me than being called your husband, Patralekha. How many men in their society take pride in being openly called the husband of their wife! But every time Raj increases the value of his partner and becomes an example of such a companion, which every girl would aspire to. Take a look a few years back, when a media portal posted a picture of Raj and Patralekha with the caption that Rajkumar with his girlfriend Patralekha. Even then, Raj corrected it and wrote on Twitter – Patralekha with her boyfriend Rajkumar. Even then, through this resistance, he had given a strong message that Patralekha's identity was not only to be his girlfriend. This is in a way to make them look inferior, which is not right.
How long will you judge the wives less?
In their patriarchal society, the husband was placed above the relationship of marriage, as his role was to earn. Whereas, the wife got the responsibility, to serve everyone. Because of this, somewhere, both of them came in the role of master and servant, whereas they were two equal axles of one wheel. Since, with the changing times, women have also become employed in large numbers, are self-sufficient, so little change is being seen, yet people who are stuck in old stereotypes still underestimate them. If you are a housewife, you will say as soon as you leave, what do you do throughout the day? If both of them are working, then they may return home from office together, but it will be the responsibility of the woman to make tea as soon as she comes home. If both are writers or filmmakers, then they will quickly say, hey, he writes or makes husband, only the name of the wife. Now take Deepika Padukone and Anushka Sharma. When Deepika produced the film Chhapak, a reporter talked about her husband Ranveer's money. Then Deepika retorted immediately and said- 'Sorry, but this is my own money. Who said this, this is my own money. This is my hard work. Similarly, when there was news of Virat Kohli's money in Anushka Sharma's banner film Phillauri, then Anushka had also posted a long post expressing displeasure, in which she said- 'By doing this you are not only for my hard work but also for those people. Also disrespecting those who have worked in this film. I myself am able to produce and promote my films.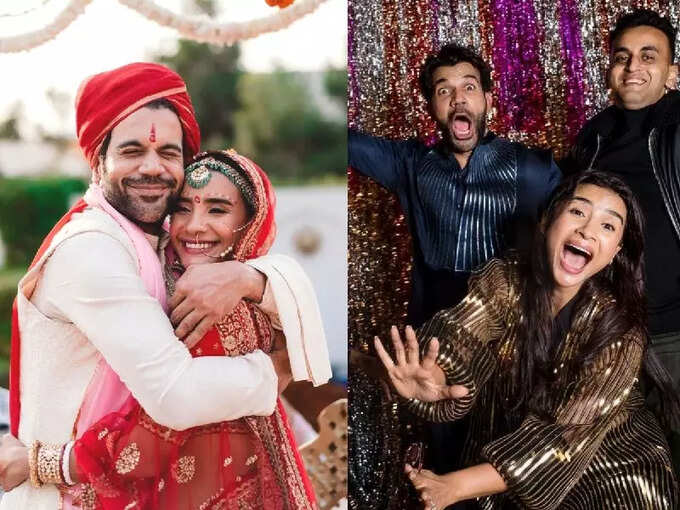 Nick, Abhishek, Karan salute these husbands
Talking about the film industry, there are many husbands like Abhishek Bachchan, Nick Jonas, Ranveer Singh, Karan Singh Grover, who openly not only praise their wives but also celebrate their successes. Abhishek is seen supporting wife Aishwarya Rai in many award shows and events. Whereas many other men are hesitant to do so because of their mail ego. To this Abhishek says, 'She is my wife. I care about them. Whenever she does something good, I feel happy. It is a matter of pride for me. I don't think of such mail ego. I do what I think should be done. She does a good job, she is praised, so I like it. At the same time, Karan Singh Grover reads ballads in his praise of Bipasha Basu in every interview and gives the credit to Bipasha for every positive change in his life. Ranveer also does not miss to praise Deepika as soon as she gets a chance. Whereas, Nick Jonas was recently seen clapping and laughing even after being insulted by wife Priyanka Chopra in a show. Whereas, on the show, Priyanka took a jibe at Nick's less successful acting career to having fewer social media followers than him. In such a situation, keeping aside his mail ego, this husband who considers his wife as a true companion, is definitely worthy of praise.
,