Rakulpreet Singh's fitness secret is yoga and perfect diet, you can get your desired figure by following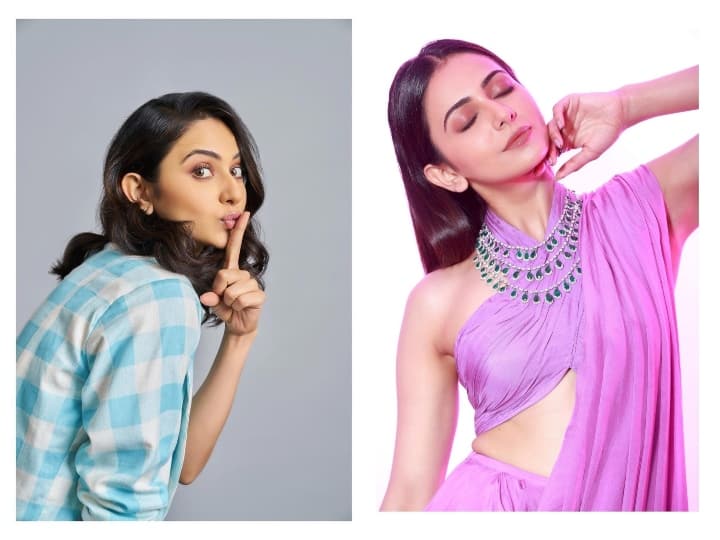 Rakul Preet Singh Fitness Mantra: These days everyone has started being cautious about their fitness and when it comes to health, the first thing that comes in people's mind is the image of Bollywood stars. Many Bollywood actresses are fitness freaks, including many names like Deepika Padukone, Shilpa Shetty, Katrina Kaif. Apart from all this, there is another name that never compromises with its fitness and that actress is Rakul Preet Singh. She never leaves any chance to flaunt her perfect figure. However, Rakul works hard to maintain her figure.
Rakul Preet Singh Workout: Rakul Preet Singh's Instagram account is full of her fitness videos and pictures doing workouts. She definitely does yoga to keep herself fit. The actress believes that yoga not only keeps your mind calm but also keeps your body fit. From aerial yoga to surya namaskar, Rakul does everything to stay fit. Apart from this, she also does cardio. Apart from all this, she sweats a lot by going to the gym.
Rakul Preet Singh Diet Plan: Rakul Preet Singh starts her day with 2 glasses of hot water after which she drinks bullet coffee and then does her workout.
Breakfast: In breakfast, Rakul likes to eat multigrain bread with egg white.
Lunch: She likes home-cooked food, so in the afternoon, Rakul eats brown rice with lentils, roti, fish, vegetables, salad, chicken.
Dinner: Rakul eats grilled fish, salad, soup or boiled vegetables at night.
Read also:
Ram Kapoor reduced his weight by 30 kg by fasting for 16 hours
Little Things Season 4 Review: The end of the long live-in in the new era, Dhruv and Kavya's romance finally got its destination
.