Ramadan 2021: The moon of Ramadan was not seen in many parts of the country including Delhi, the first fast on Wednesday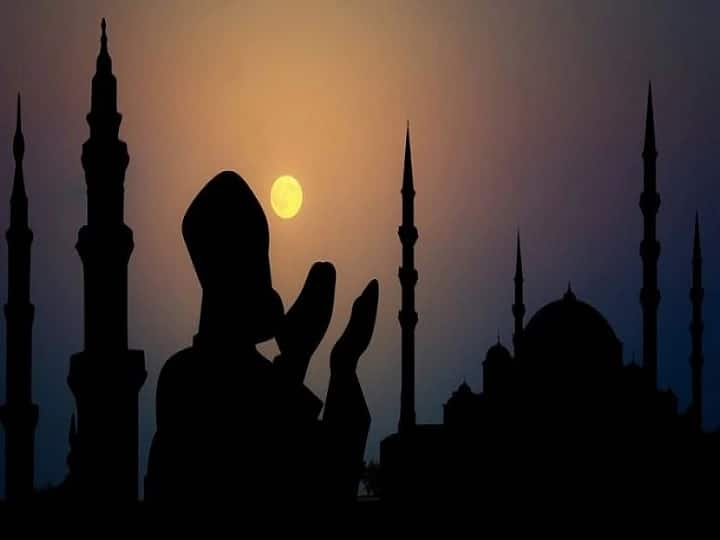 In any part of the country, including Delhi, Bihar, Rajasthan, Uttar Pradesh, Haryana, West Bengal and Karnataka, the moon of Ramadan did not show on Monday, so the first fast will be on Wednesday. Maulana Mufti Mukarram Ahmed, the Shahi Imam of Fatehpuri Mosque in Delhi's Chandni Chowk told PTI, "Ramadan's moon is not visible in Delhi on Monday. So the first fast will be on 14 April i.e. on Wednesday. "
He said that Tuesday will be the 30th day of Shaban, the eighth month of the Islamic calendar. The Shahi Imam of Jama Masjid, Syed Ahmed Bukhari, issued a public statement saying, "Raabta (contact) was established in many states including Uttar Pradesh, Rajasthan, Madhya Pradesh, Haryana, Andhra Pradesh, Assam, Karnataka and West Bengal and the moon from anywhere. There has been no news of sighting. "
First Rosa on 14 April
He said, "It is announced that the first fast will be on Wednesday on 14 April." Imrat-e-Sharia-e-Hind also announced in a statement that today there is no moon sighting anywhere in the country and the first fast will be on April 14.
Mufti Mukarram said that in view of the increasing cases of corona virus, people have been appealed to offer special prayers 'Tarahavi' in the house during the month of Ramadan. He said that there is no clear guideline on this from the government, yet people have been requested to offer 'Tarahavi' prayers at home.
The Imam of Fatehpuri Masjid said that it is not necessary to recite the whole Quran in 'Tarahavi', but this special prayer is necessary. He said that as per the current guidelines in Delhi, it may be 'Tarahavi', but this will cause a crowd in mosques, so 'we have requested people to offer Tarahavi prayers in their homes. "
The ninth month of Ramadan Islamic calendar
Let me tell you that in 'Tarahavi Ki Namaaz', Hafiz-e-Quran (which recites Quran word-of-mouth) recites this holy book and behind it a large number of people listen to the Quran.
Ramadan is the ninth month of the Islamic calendar. Throughout this month, Muslims from all over the world do not eat or drink anything before the sun sets. It is called Roza. This month is very important among the Muslims and people of the community turn to mosques in large numbers to offer prayers and perform other prayers.
Also read: Ramadan 2021 Moonsighting: Tomorrow will be the first Roja when the moon is seen in India, know- If the moon is not seen today, when will Ramadan start?
.