Remedies for the month of Ashadh 2022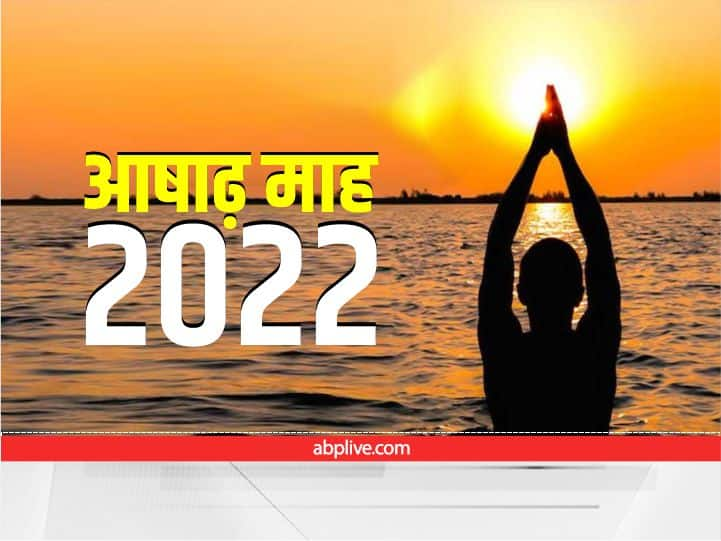 Ashadha Month 2022: Hindi is the fourth month of Panchang, the month of Ashadh will start from today and will last till July 13. Devshayani festival is celebrated on the Ekadashi of Shukla Paksha of this month. That is, Lord Vishnu goes into yoga nidra of four months and Chaturmas starts. No auspicious work is done in these four months.
god worship
The month of Ashadh is considered very important for worship. Worshiping Mangaldev, Sun God, Vishnu God and Goddess Durga in this month gives power. Worship of water god gives wealth. By worshiping Mars, Mars sitting in the horoscope starts giving auspicious effects instead of inauspicious effects.
Offering prayers to God in front of fire
The month of Ashadh is considered to be the best month for performing Yagya. It is mentioned in the scriptures that the fruits of the Yagya performed in this month are received with immediate effect. Since this month marks the arrival of the rainy season. Due to change in weather, germs are produced. In such a situation, the environment is purified by performing Havan. Not only this, there is also physical, mental and spiritual purification of the person doing it.
Donation
Although it is always considered good to donate, but in the month of Ashadha, the importance of donation increases. The donation made on the new moon day of Ashadha brings satisfaction to the souls of the ancestors. It is considered auspicious to donate salt, copper, bronze, earthenware, wheat, jaggery, rice, sesame, umbrella, slippers in this month.
Wednesday Budhdev Upay: Donate this thing to eunuchs on Wednesday, by the grace of Budhdev, you will become rich
Sawan 2022 Zodiac: The luck of these 3 zodiac signs will shine in Sawan, all the work will be completed by the grace of Shiva
,