Reminder and sanitary pass: instructions for use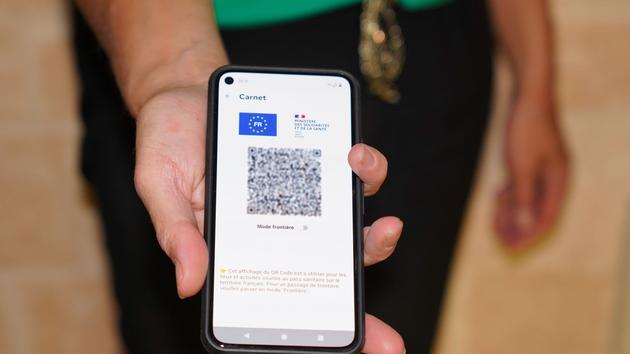 If they have been vaccinated for more than six months, those over 65 will have to justify a third dose from December 15 to keep the precious sesame.
In his speech on November 9, President Emmanuel Macron insisted on the importance for the elderly and the most fragile of strengthening their immunity against Covid by receiving a third dose of vaccine. To date, only 3.4 million of the 7.7 million people eligible for a booster dose six months after their first injections have been revaccinated. To encourage recourse to it, the president announced that the validity of the health pass could be conditional on the completion of this booster shot from December 15.
Read alsoCovid-19: should we fear a fifth wave in France?
● Who is affected by the conditioning of the health pass to a vaccine booster dose?
Emmanuel Macron said in his speech that only those over 65 were to date affected by this new constraint on the health past, while many other categories of people can already receive a booster dose. Government spokesman Gabriel Attal said Wednesday morning on Franceinfo that there would be no change for people with co-morbidities, even if they are already eligible for a booster dose. A decision taken to protect medical confidentiality. For "People who suffer from obesity or cardiovascular disease", the past "Knows your age but he does not know your pathologies", justified Gabriel Attal. According to AFP, the measure also does not affect people vaccinated with a dose of Janssen / Johnson & Johnson.
The president also announced that everyone over 50 could benefit from a booster dose from next month, without specifying whether they will have to do so to keep their health pass in the coming months.
● How long does the health pass remain valid after a second dose?
For those over 65, the health pass will remain valid for at least six months after a full vaccination of two doses of Pfizer / BioNTech, Moderna or AstraZeneca, the booster can only be done 6 months after the second injection. Gabriel Attal specified that there would then be a delay of 5 weeks to have time to receive a third injection. "On December 15, the health pass will be deactivated for people over 65, who took their second dose more than 6 months and 5 weeks ago and who have not recalled", he summed up.
Details remain to be specified for certain specific cases, such as people who have contracted Covid and who only needed one dose of vaccine to validate their health pass. Asked by Le Figaro, the General Directorate of Health did not have an answer to our questions yesterday.
Is this measure effective?
The announcement of the Head of State has apparently already prompted many French people to submit to a third dose, since 149,000 appointments were recorded on the Doctolib site on Tuesday, against 80,000 in total the day before. His speech, on the other hand, had little effect on the 6 million French people still not vaccinated, since there were only 20,000 appointments made for a first dose, against 15,000 on average previously. Two vaccines can be used for boosters, that of Pfizer / BioNTech and that of Moderna, which is not recommended in third dose for those under 30 years old, due to a slight increased risk of heart disease and myocarditis in the youngest.
.