Russia's Kovid -19 vaccine Sputnik-V has reached India, the video is going viral on Twitter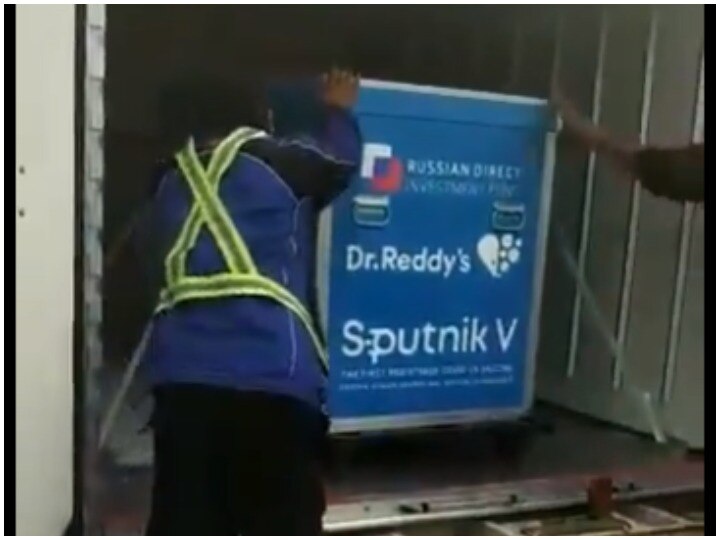 Coronavirus: Russia's Kovid-19 vaccine has reached India for Phase III human trials. Sputnik-V is believed to be the world's first vaccine against the corona virus. The vaccine was brought to India on Friday after the approval of Dr. Reddy's Lab.
Video of Russia's vaccine in India goes viral
After a video surfaced on social media platforms like Twitter, the vaccine was revealed to be coming to India. The container can be seen in the video with the symbol of the Sputinak-V vaccine. Local employees are unloading the vaccine from a small truck by opening the door.
Sputnik in India for clinical trials!
Wonder how govt will distribute initial doses! Would it be SC-15%, ST – 7.5%, OBC – 27%, Others – 4.5%, EWC – 10% and Normal Citizens – 36%? pic.twitter.com/8p7Il4uOJp

– Porinju Veliyath (@porinju) November 12, 2020
The video went viral on social media after some reports revealed that Sputnik-V was 92 percent effective against the corona virus. Hyderabad-based pharma company Dr. Reddy's is going to conduct the second and third phase of human trials in India. Kirill Damatri, CEO of the Russian Direct Investment Fund, has also said that India will get the vaccine on the basis of priority. However, the offer will be kept till the time the Indian regulatory bodies approve within the stipulated time. Otherwise, Russia also says that if India delays in giving approval, the vaccine will be given to other countries.
Hyderabad company will soon conduct human trials
So far, the price of the vaccine has not been decided. However, the authorities expect the price of the Russian vaccine to be lower than the vaccines prepared by other countries. The second and third phase of human trials will begin soon in India, while in some other countries including Belarus, United Arab Emirates, Venezuela, the third phase of human trials on Russia's vaccine has already started.
Delhi government has announced the third wave of corona virus infection. In other parts of India, there is a boom in the cases of Kovid-19. Experts are expecting more infections to increase in the winter months. Like other parts of the world, India is waiting for the Kovid-19 vaccine. In the meantime, Russia's Kovid-19 vaccine has given rise to hopes of an effective weapon against the disease.
TV actress Mahika Sharma will celebrate Diwali with underprivileged children, told this special reason
After IPL, Rohit Sharma broke silence about BCCI, said this big thing
.