Saint-Pierre-et-Miquelon, this part of France spared by the Covid-19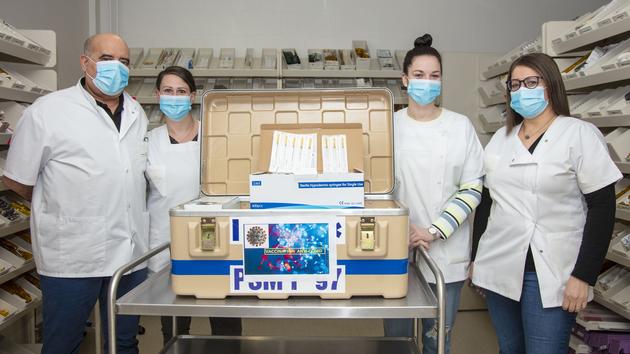 SURVEY – In the North Atlantic, 4,500 kilometers from Paris, some 5,500 inhabitants enjoy a normal life and will all be able to be vaccinated from the end of the month if they wish. 10,000 doses of the Moderna vaccine are expected on March 19. However, reluctance is strong.
It is a corner of France where restaurants, swimming pools, cinemas and sports halls are open. Two theatrical performances will soon take place there. The mask is compulsory in closed public places, but not outdoors. No curfew or confinement on weekends. At a time when each French would pay to regain his former life, Saint-Pierre-et-Miquelon offers an image of paradise. The economic, social and cultural life there is unchanged, or almost, and on March 19 10,000 doses of the Moderna vaccine will arrive on the island. The entire population will have access to it, i.e. 5,500 people. The result of a consultation between the prefect and the elected officials, who wanted to receive all the necessary doses. By accepting this request, the Ministry of Health could put forward a first massive vaccination in France. Except that, over these 250 km2 posed in the North Atlantic, the French react… like the French. They moan when the vaccines aren't there, but are reluctant to get bitten when
This article is for subscribers only. You have 90% left to discover.
Subscribe: 1 € the first month
Can be canceled at any time
Already subscribed? Log in
.