Salt water is causing damage to the hair, remove this problem like this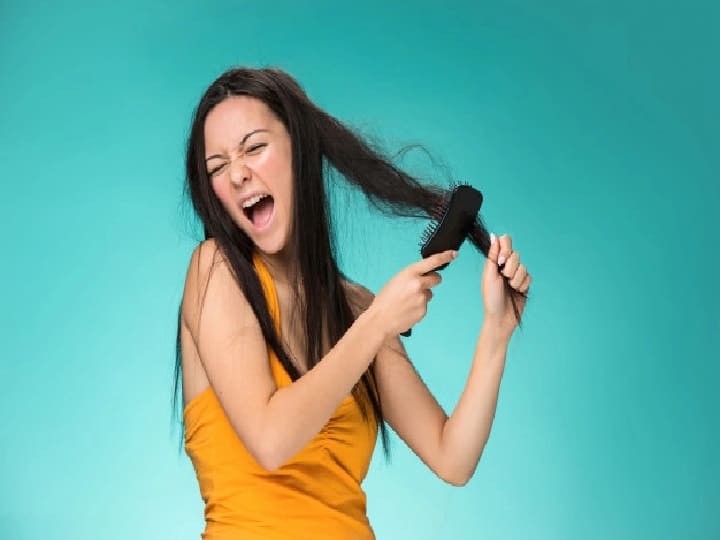 Hair Problem: Salt water increases dryness in the hair. Due to this the hair becomes weak rapidly and then the process of their loss starts. There are many such places in the world, where the reason for the increasing hair fall, baldness and other problems related to hair in people is the salt water there. If your city or district also has the same problem, then you can easily keep your hair thick by following the tips mentioned here.
What is salt water called?
The water that we all use for drinking and cooking, it is pure water and it contains many types of minerals besides hydrogen and oxygen. For example, calcium, magnesium, phosphorus, iron, zinc etc. But all these are in a certain quantity.
The water in which these minerals are found in very high quantity is called salt water i.e. hard water. The amount of chlorine in hard water is also very high. Water containing more minerals than required is neither good for your health nor for the growth of your hair.
What are salt water solutions?
United Kingdom (UK) based dermatologist Dr Jushia Bhatia Sarin has shared on her social media account several ways to save hair from the problem of salt water. Doctor Jushia is MD (Doctor of Medicine) in Dermatology. We have brought here easy ways for you.
Get this facility done at home
If the water supplied to your home is salty, then you can use a water softener to remove its saltiness. It is a kind of small machine, which is available in different price.
You can get a water softener from one thousand rupees to ten thousand rupees in your house. Apart from this, you can also get water softener installed on the taps present in your house cheaply. Their price usually ranges between Rs 300 to Rs 800.
salt water substitute
If you want to save hair from the damage caused by salt water, then instead of salt water, use mineral water to wash your hair. Most of us shampoo twice a week. So you don't need a lot of mineral water. Also, investing in mineral water to keep hair thick and beautiful is not an expensive deal.
use this shampoo
Doctor Jusia recommends washing hair with Clarifying Shampoo. They say that you must use this shampoo in your hair once a week. So that the minerals deposited in the roots of your hair are completely cleaned.
definitely do this work
Washing your hair with salt water can make your hair dry and weak very quickly. That's why doctors recommend to do conditioner after Jussia shampoo. Conditioner gives your hair the needed moisture. It also maintains the moisture for a long time.
You can also use leave-in conditioner if you want. Dr Jushia says that leave-in conditioner will bring extra strength and softness to your hair.
while swimming
If you are fond of swimming, then definitely know that swimming pool water is usually full of chlorine. This is the reason why the hair becomes very dry and hard after swimming. Doctor Jushia says that to avoid this problem, you must wear a swimming cap while swimming in the pool.
avoid excessive rain
You may be fond of getting wet in the rain. But you would not want this hobby to overwhelm your hair. Actually, when the raindrops fall on the earth, then along with these droplets, the particles of pollution present in the air, dust and carbon particles etc. also come to the earth. Because of this, getting wet in the rain can become the reason for your hair fall. Doctor Jushia advises to avoid rain water.
,