Shani Dev: Shani Dev is changing his gait on October 11, will move from retrograde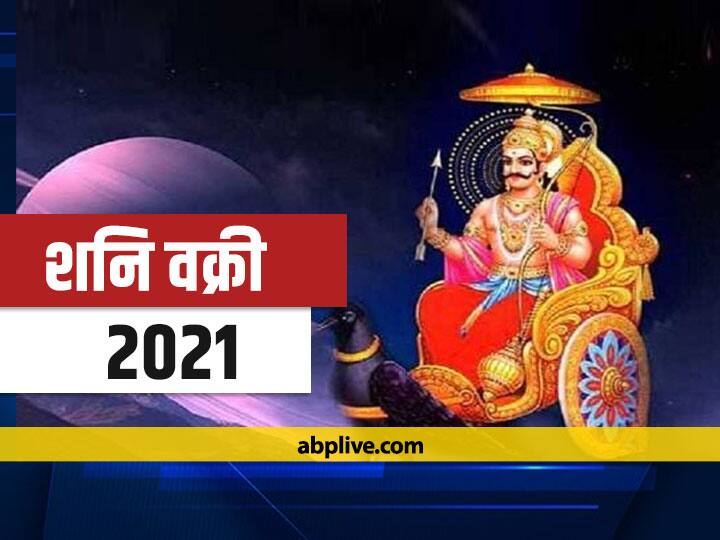 Shani Dev: There is going to be a significant change in the movement of Saturn in the month of October. Shani Dev is transiting in Capricorn, now he is going to move straight i.e. way. Shani is retrograde at the present time, and is sitting in conjunction with Jupiter. According to the Panchang, when will the path from Saturn retrograde, let's know-
Saturn will be retrograde now (Shani Margi 2021 Dates)
According to the Panchang, on October 11, 2021, on Monday, on the date of Shashthi of Shukla Paksha of Ashwin month, Shani will change his motion at 07:48 in the morning, from this day Shani Dev will be moving from retrograde. This day is the festival of Skanda Shashti. According to astrological calculations, Shani Dev was retrograde on 23 May 2021.
Pay attention to these zodiac signs when Saturn is on the way
Saturn becomes dominant when Saturn is in the path, and when Saturn is retrograde, it is considered to be a victim. Shani's legs are weak, so Saturn has trouble in the reverse gait i.e. in retrograde state, hence it is not able to provide full results. The simple movement of Shani will provide benefits to those people, in whose horoscope Shani Dev is sitting in an auspicious state.
These 5 zodiac signs have to be taken care of
At this time, there is a dhaiya of Saturn on Gemini and Libra. Saturn's half-century is going on in Sagittarius, Capricorn and Aquarius. Therefore, Saturn has a special eye on these zodiac signs. These zodiac signs need to be very careful when Saturn is on the way. Along with this, those people also need attention, whose Mahadasha, Antardasha and Shani are in inauspicious position in their horoscope. The people of Aries, Cancer and Aquarius can get good results in some cases.
Remedies for Shani (Shani Ke Upay)
Worship Hanuman ji and Shani Dev on Tuesday and Saturday
Shani Dev is pleased by offering mustard oil on Saturday.
Chant Shani Chalisa and Shani Mantras on Saturday.
Read also:
Weekly Horoscope 4 to 10 October 2021: Taurus and Libra should not do this work, know the horoscope from Aries to Pisces
Mercury Transit: Retrograde Mercury will change the zodiac, these zodiac signs have to be careful for the next 18 days
.