Sleep apnea: the signs that should alert you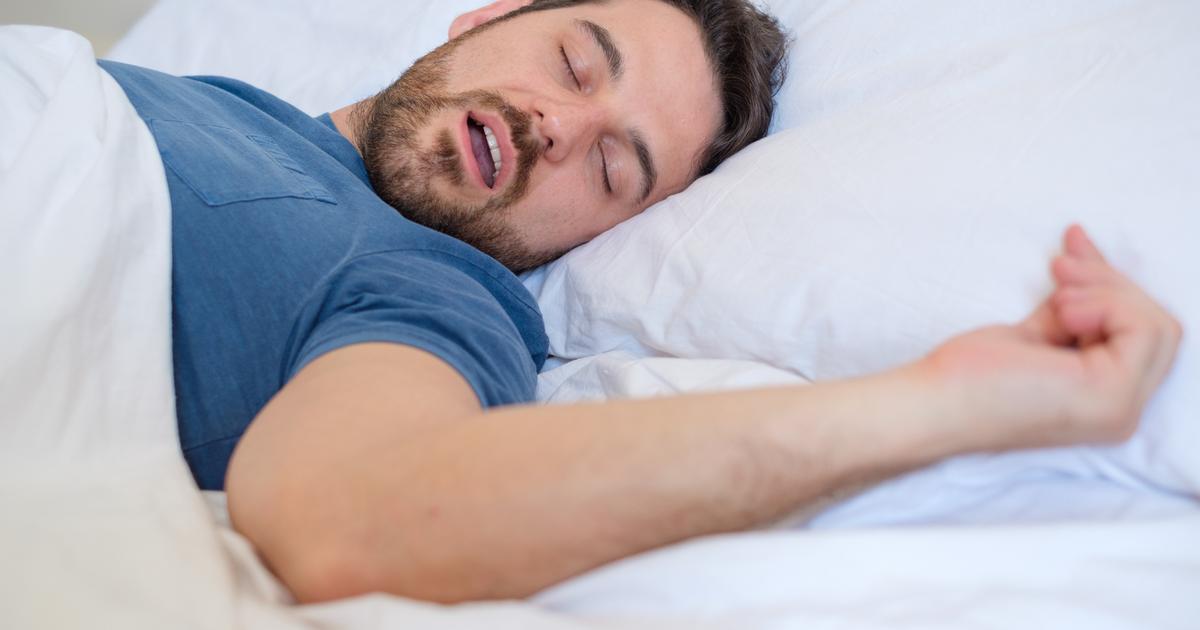 OUR HEALTH ADVICE – If left untreated, this widespread disease leads to persistent fatigue and leads to cardiovascular disease.
It's one of the biggest purveyors of wasted nights, and yet it's rarely thought about in the event of disturbed sleep. Obstructive sleep apnea syndrome – or "sleep apnea" – affects at least 2 to 5% of the adult population, or 1 to 3 million people in France. The frequency increases with age but all age groups are affected, including children. And some specialists estimate that up to 10% of the population would be affected, but that only a part of these people would be effectively identified and treated due to the lack of recognition of this pathology. However, untreated sleep apnea can have serious consequences that can lead to premature death. Hence the importance of knowing how to recognize it.
SEE ALSO – The keys to success: how to adopt a good sleep routine
Read alsoWomen snore just as much as men and it's worse than you think
Sleep apnea is characterized by partial or total and repeated obstructions of the upper airways…
.