Space cooperation with Russia weakened by the war in Ukraine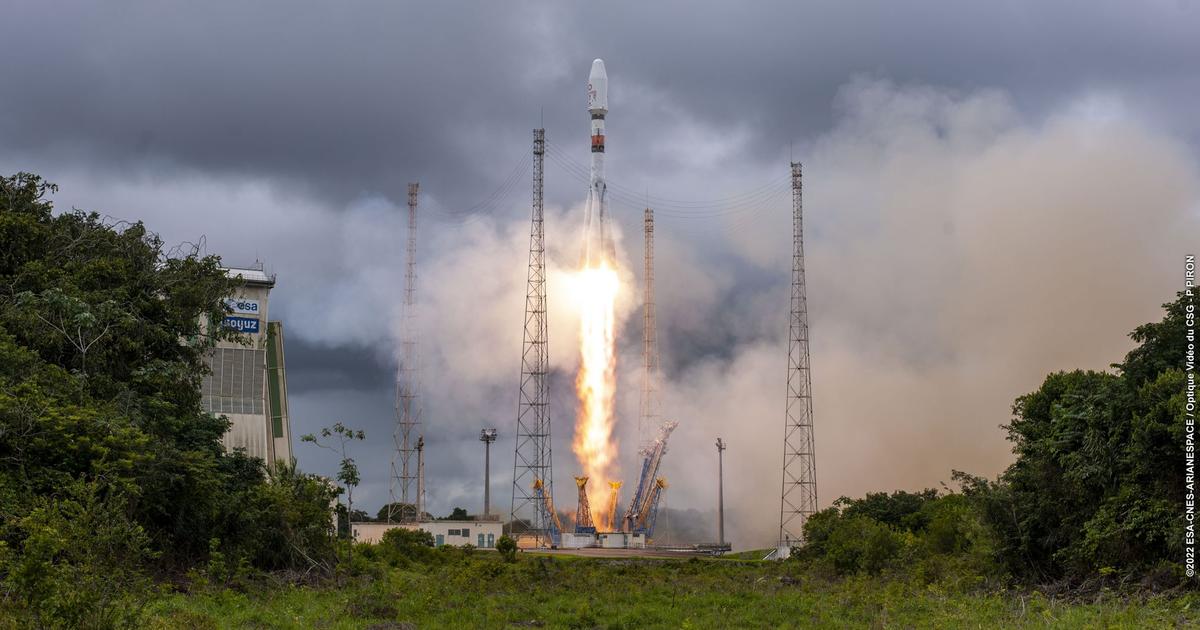 DECRYPTION – Soyuz activity in Guyana is suspended, and the future of the ExoMars mission is uncertain.
The war in Ukraine has had an unprecedented consequence for more than half a century: space is no longer neutral ground sheltered from geopolitical tensions, and the Russian invasion has repercussions on international cooperation in the space field. .
Read alsoSpace conquest: the dream of European manned flight progresses
As of Saturday, Roscosmos, the Russian space agency, announced that"in reaction to the sanctions of the European Union (…), we are suspending our cooperation with our European partners, in the organization of space launches from the Kourou base », in Guyana. The 87 Russian technicians installed on the spot received the order to pack up and return to Russia. This decision comes as no surprise to Europeans: usually, "Telephone and video exchanges as well as travel between Europe and Russia are regular. Since the invasion of Ukraine, all relations have been severed., says a French space specialist. The latter expected a reaction from Moscow after the decision of the European Council to ban the export…
.