Special things of Anil Kapoor and Sunita Kapoor's relationship, from which you can also learn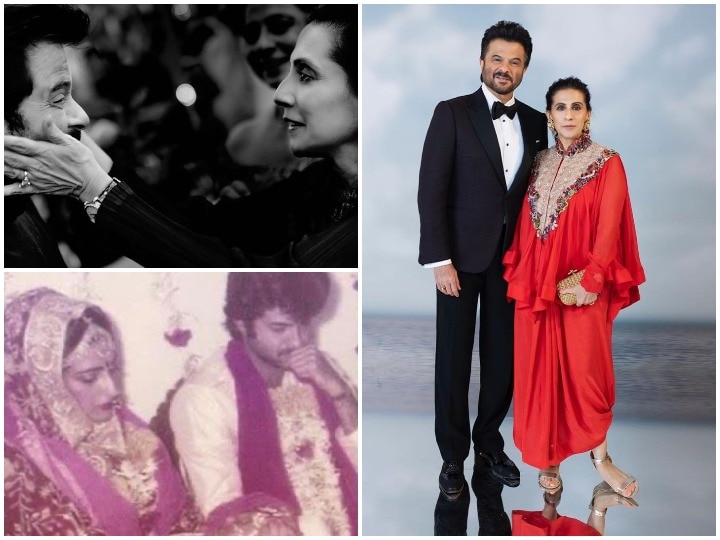 Relationship Tips: Bollywood's Mr. Fit and Fine 'Jhakkas' actors Anil Kapoor and Sunita Kapoor have completed 36 years of marriage. Love at first sight… then Iqraar and then marriage, you might have heard this only in films. But it happens in real life too. Anil Kapoor has proved this point very well. When Anil saw Sunita Kapoor for the first time, he had given his heart to her. Leave marriage, this star couple is an example of how with just a little effort one can live a happy married life forever.
Anil Kapoor and Sunita Kapoor have been leading a happy married life for 36 years, but the love between the two still hasn't diminished. Fans always get to see its glimpse. If we talk about today's time, where the percentage of separation of couples is increasing, on the other hand, Anil-Sunita are living a happy married life for the last three decades following just one thing. Anil Kapoor himself has disclosed about this thing in his social media post. We feel that all the couples must follow what they have been told in their relationship.
Career cannot be made without love
There is no doubt that nowadays women and men are walking shoulder to shoulder. In such a situation, the scale of relationships has also changed a lot. Every salaried person has his own ambition, to fulfill which he gives his whole life. However, if he starts putting his career above his relationship, then problems start to come in the relationship.
Anil Kapoor and his wife handled the same thing with a simple rule. He chose the option of 'career with love' and not 'love or career'. Both of them did not allow two important aspects of their life to clash and took them together, which kept the foundation of their relationship strong.
take care of each other's happiness
Anil Kapoor had also told in his post that before marriage, he wanted to make sure that he should be able to make every arrangement related to living a comfortable life for Sunita. He still takes great care of his wife, which shows his love.
expressing emotions towards each other
Anil Kapoor openly expresses his love for his wife. On the wedding anniversary, he had told his fans without hesitation that he had become emotional after seeing Sunita in the bride's dress on the wedding day and had come to cry. Anil always openly expresses his emotions, due to which he is able to connect with his wife in a better way.
read this also
Health Care Tips: Eat boiled salad to reduce weight, learn how to make it
Health Care Tips: Eat Amla everyday to keep Liver healthy, know how to eat it
.