Sputnik V: first proof of good efficiency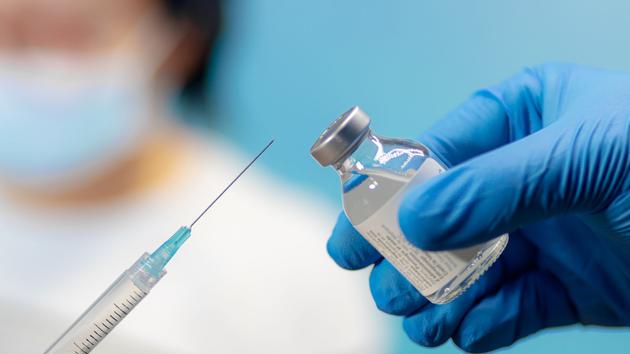 The Russian vaccine would indeed be safe and effective at 91.6%.
Russian vaccine Sputnik V is said to be safe and 91.6% effective, according to interim results published in the journal The Lancet. A very good score, equal to those already obtained by the RNA vaccines from Moderna and Pfizer / BioNTech. However, it will be necessary to wait for the completion of the phase three clinical trial (on thousands of volunteers) to obtain definitive conclusions.
These first results seem in any case to confirm the "intuition" of Russian President Vladimir Putin, who, last August, hastened to announce to the world that his country had just approved the very first vaccine against Covid- 19, although it had not yet been tested on a large scale. Sputnik V was then provisionally authorized for people at high risk of developing a severe form.
Read also :Covid-19: variants worry France, EU is considering Russian and Chinese vaccines
In the fall of 2020, 16,500 people thus received the vaccine (two injections spaced 21 days apart), and 5,400 others received a placebo under the same conditions. The vaccine also seems to induce a good immune response and adequately protect the over 60s, although we must remain cautious because of the low number of participants in this age group.
On the security side, no alarming signal was observed. The usual side effects common to all vaccines were noted (headache, fever, fatigue, reaction at the injection site, muscle pain). Note that 68 people (vaccinated or from the placebo group) experienced serious side effects, but no link with the vaccine could be established, as confirmed by an independent monitoring committee. In addition, three deaths occurred in the vaccine group (and one in the placebo group), unrelated to the vaccine. One of these three people died of a fracture of a thoracic vertebra, the other two, carriers of comorbidities, died of Covid-19 in the days following their first injection.
Find production partnerships
Inexpensive (less than 10 dollars per dose), easy to store (2 to 8 ° C)… If these results were to be confirmed subsequently, Sputnik V could prove to be an ally of choice in the fight against the pandemic. The only problem: the Gamaleya research institute which developed the vaccine is absolutely not calibrated to produce it in large quantities. And if Moscow has already received pre-orders for more than a billion doses, it is clear that it is not in a position to meet such demand.
Read also :Covid: could Russian and Chinese vaccines be authorized in France?
The challenge for Russia is now to develop production partnerships all over the world. Discussions are underway with AstraZeneca, which uses the same technology for its own vaccine, but also with several countries, including Germany. A sign that they are interested in the European market, the promoters of Sputnik V have just asked the European Medicines Agency (EMA) for an advisory mission, a preliminary step to hope for marketing. In December, French specialists had already traveled to Russia to support their colleagues.
.