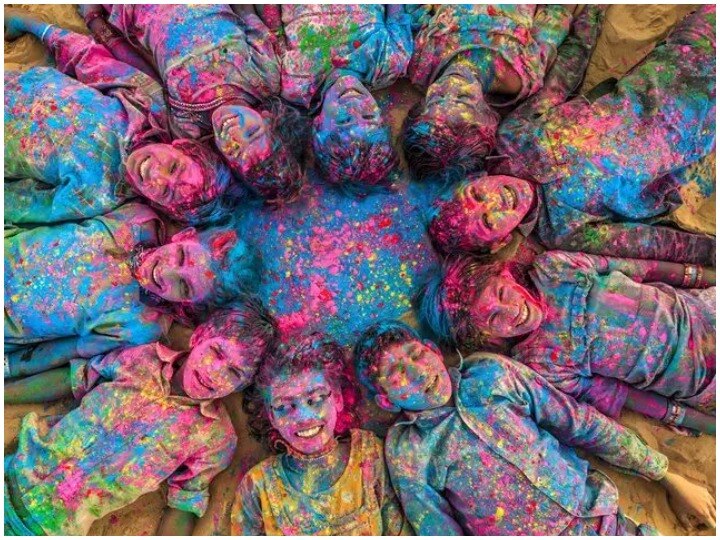 Surely try these things of kitchen on Holi, skin, mouth, eyes will do safety with colors
Happy Holi 2021: The festival of colors, the festival of Holi has started. The joy of getting wet in red, yellow, pink, purple and blue is immense. But, Holi also brings skin problems with its share because chemical is being used in the preparation of most Holi colors these days, which has the potential to damage the skin to a great extent. While playing Holi, our skin, mouth and eyes are greatly threatened by these harmful colors. Nevertheless, their safety is most important to avoid serious injury.
Kitchen ingredients for skin Colors in the form of paste and spray contain toxic compounds that can cause itching, skin allergies and rash. If you experience any of them, then wash the affected area with normal plain water and rub coconut or almond oil on it. If you feel a burning sensation from itching, then take a little cold milk and cotton ball.
Dip the cotton balls in the milk and massage it on the affected area. Apart from this, if your wound is affected while playing Holi, then wash it with normal plain water and clean it. Take a pinch of turmeric, apply it on your entire wound and cover it with a clean cloth.
Kitchen ingredients for eyes While playing with the dry colors of Holi, make sure that the color does not penetrate your eyes as it may threaten your eyesight. If such an incident happens by any chance, then the first step should be to wash your eyes with cold plain water. Wash your eyes even the irritation is over. Do not try to rub the eyes as chemical dyes can potentially worsen the condition.
Kitchen ingredients for the mouth While playing Holi, the chances of Holi colors entering. If this happens to you, then first of all you should rinse it with lukewarm water and a pinch of salt. Having such experience, make sure to take immediate measures.
Holi is the festival of victory of faith, festival has been going on since the golden age.
The story of Holi Bhai Dooj: Sisters apply brother's commentary, wish for a better life
Check out below Health Tools-
Calculate Your Body Mass Index (BMI)
Calculate The Age Through Age Calculator
.