Surface geothermal energy is underused in France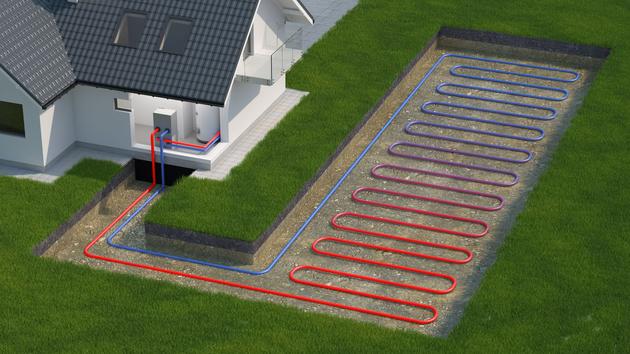 DECRYPTION – The thermal stability of the basement would make it possible to heat and cool many homes at a lower cost.
Is the energy that would allow us to be heated without polluting simply to be found under our feet? Between 10 and 200 meters deep, the ground temperature is constant, close to 12°C to 15°C. The principle of surface geothermal energy consists in taking advantage of this energy from the subsoil to heat buildings. As the temperature is not sufficient to supply a radiator directly, a heat pump is used which will make it possible to raise the level of temperature via a compressor and then supply the heating emitter (underfloor heating or "low temperature" radiator). "). In summer, the relatively cool temperature of the ground makes it possible to cool the building using the same device, without even having to turn on the heat pump (this is the principle of "geocooling").
Read alsoIn Kenya, geothermal energy provides half of the electricity
The system does not make noise and once buried it cannot be seen; all that remains is to fit the pump which, for a single-family house, is the size of a small refrigerator. After…
.