Taapsee Pannu broke down on IT Raid, told what was found in the raid? Kangana Ranaut too shines
Recently, they have been in the limelight due to the raids of the Income Tax Department on the bases of actresses Taapsee Pannu, Anurag Kashyap, Vikas Bahl and Madhu Mantena. The raids are said to be related to the tax evasion case of Phantom Films, a company of Anurag Kashyap, Vikas Bahl, Madhu Mantena and Vikramaditya Motwani. Now Taapsee Pannu has also reacted to the action of this raid.
Taapsee Pannu has made 2 consecutive tweets on the Income Tax raid. He wrote, 'After 3 days of intense research, 3 things have been found. 1. The keys to my 'alleged' Parisian bungalow. Because summer holidays are coming. ' In her second tweet, Taapsee wrote, '2. The said Rs 5 crore receipt that was kept to trap me, I never took the money. '
And in the third tweet, Taapsee also targeted Kangana, writing, 'According to our respected Finance Minister, my memories of the raid in 2013. I am not so cheap either. Let me tell you that Kangana Ranaut and Rangoli Chandel have targeted Tapasi many times by calling them 'cheap copies' of Kangana.
According to the Income Tax Department, the evidence related to the manipulation, including the undervaluation of the production transaction of the production house, has so far been exposed to the tune of about 350 crores. Evidence of cash cash of Rs 5 crore has been recovered from Tapsee Pannu. Anurag Kashyap's investigation also found the income tax to be a fake expenditure of Rs 20 crore.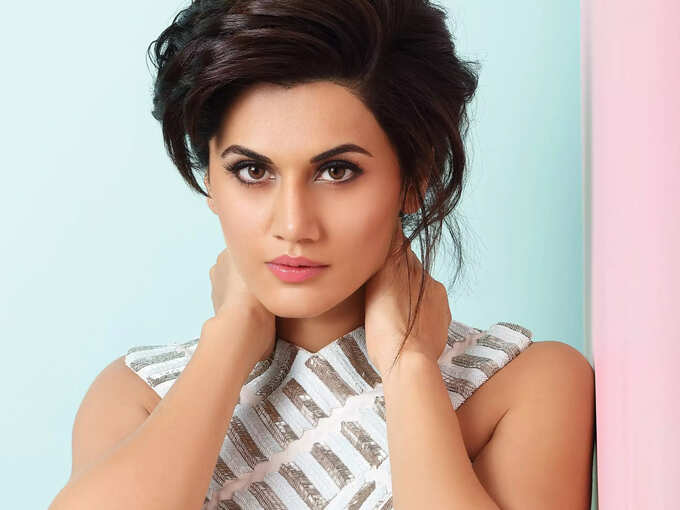 .