Take care of Rahu Kaal in worship of Hanuman ji on 07 September, know today's date and auspicious time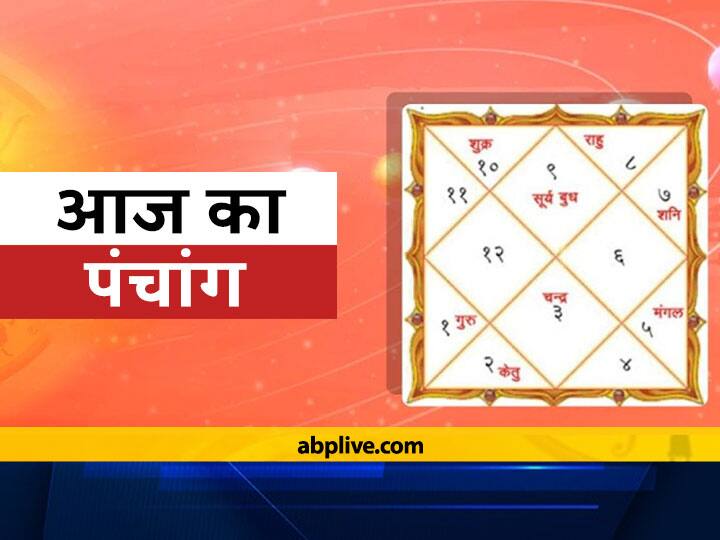 Aaj Ka Panchang, 07 September 2021: 7th September 2021 is a special day. The special religious significance of this day has been told. Today is the new moon day of Bhadrapada month according to the Panchang. Today the Krishna Paksha of Bhadrapada month is coming to an end. What is special according to today's Panchang, let us know-
Today's Puja (Aaj Ki Puja)
Hanuman Puja- Tuesday is dedicated to Hanuman ji. Hanuman ji is pleased by worshiping on this day. By fasting and worshiping on Tuesdays, the problems in life are removed. It is believed that even Shani Dev does not trouble Hanuman devotees.
Bhadrapada Amavasya- On 07 September 2021, according to the Panchang, the date of Amavasya will remain till 06.23 in the morning. This Amavasya is also known as Bhado Amavasya and Pithori Amavasya. On this date, ancestors are worshipped.
Today's Nakshatra (Aaj Ka Nakshatra)
According to the Panchang, today on 07 September, there is Poorva Phalguni Nakshatra, which will remain till 05:05 in the evening. Moon will be sitting in Leo today. Today Saghya Yoga is being formed.
Today's Rahu Kaal (Aaj Ka Rahu Kaal)
According to the Panchang, on 07 September 2021, Rahu Kaal will remain from 03.27 pm to 05.02 pm on Tuesday. Doing auspicious work in Rahu Kaal is considered taboo.
Panchang 07 September 2021
Vikrami Samvat: 2078
Month Purnimant: Bhadrapada
Party: Krishna
Day: Tuesday
Date: Amavasya – till 06:23:21, Pratipada – till 28:39:10
Nakshatra: Poorva Phalguni – till 17:05:36
Karan: Nag – till 06:23:21, Kintughna – till 17:34:10
Yoga: Saghya – up to 26:19:55
Sunrise: 06:01:46 AM
Sunset: 18:36:19 PM
Moon: Leo – until 22:50:06
dry season: autumn
Rahu Kaal: 15:27:40 to 17:01:59 (no auspicious work is done during this period)
Shubh Muhurta Timings, Abhijeet Muhurta – 11:53:53 to 12:44:11
Direction: North
Inauspicious timing –
Wicked Muhurta: From 08:32:40 to 09:22:58
Kulik: from 13:34:29 to 14:24:48
Kalvela / Ardhyam: 08:32:40 to 09:22:58
hours: from 10:13:17 to 11:03:35
Kantak: From 06:52:04 to 07:42:22
Yamgand: From 09:10:24 to 10:44:43
Gulick time: from 12:19:02 to 13:53:21
Read also:
Pithori Amavasya 2021: Tomorrow is Pithori Amavasya, adopt these measures according to the zodiac signs, you will get happiness and prosperity
Economic Horoscope 07 September 2021: Take care of the money of Libra and Pisces, know the horoscope of all the zodiac signs
Raja Yoga is formed by Sun and Mercury in the birth chart, gives special success in terms of position, prestige and wealth.
The 'Krishna' side of Bhadrapada month is coming to an end, know the fast and festivals of Bhado Shukla
.