Tamanna has a sizzling body like Jacqueline Fernandez, so follow her fitness and diet routine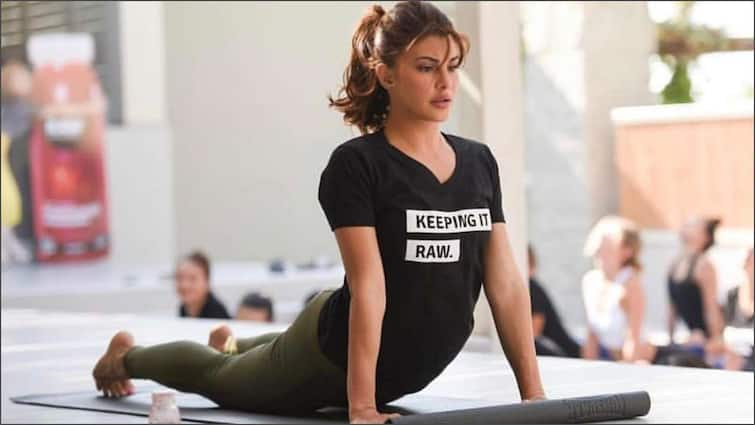 Jacqueline Fernandez fitness secrets- Bollywood actress Jacqueline Fernandez won the title of Miss Universe in the year 2006. Not only this, Jacqueline has also worked as a television reporter in Sri Lanka. However, today she has been included in the list of Bollywood's top actresses. Jacqueline is in the news not only for her films but also for beauty and fitness, for which Srilankan beauty Jacqueline does not forget to eat right, sleep full and do regular workouts.
Jacqueline Fernandez diet plans- Jacqueline Fernandez is known for her beautiful toned legs and sizzling body for which she lives hard and disciplined life. Once, Jacqueline had revealed in her interview that if her weight increases even a little, then she would not be able to sleep. Jacqueline manages to keep herself slim fit with her diet plan, workout regime and yoga exercises. Jacqueline divides her food into three categories – carbohydrates, proteins, fats and vegetables that she eats in proper amounts. Jacqueline likes to take vegetables, fruits, brown rice, oatmeal soup for carbs.
She loves Nutri Balls, which Jacqueline makes at home with nuts, seeds and dry fruits. Sushi and salmon are also an important part of the actress' diet. At the same time, Jacqueline Fernandez likes to take a protein shake. She completely keeps herself away from sugar. However, the actress loves to eat chocolate and pizza. For the beginning of the day Jacqueline does a glass of hot water with honey.
For breakfast they like to have boiled eggs, fresh fruits and green tea. Apart from this, Jacqueline eats brown rice, lentils and a lot of salad for lunch. Talk about Jacqueline's dinner, she eats food quickly, which consists mostly of soups and salads.
Jacqueline Fernandez workout regime- Jacqueline Fernandez's fitness formula is a mix of cardio, strength training, martial arts, dance and yoga exercises. Jacqueline is a fitness freak actress who has made her body toned and sporty with hard work. Jacqueline gets up at 7 am and does some yoga and stretching exercises. She likes to do cardio exercises to increase her body strength. Apart from all this, Jacqueline Fernandez also loves to dance to keep herself fit.
Also read:
When Shahid Kapoor revealed about Ex Boyfriend of Wife Mira Rajput
.