Telemedicine: Covid, the big turn?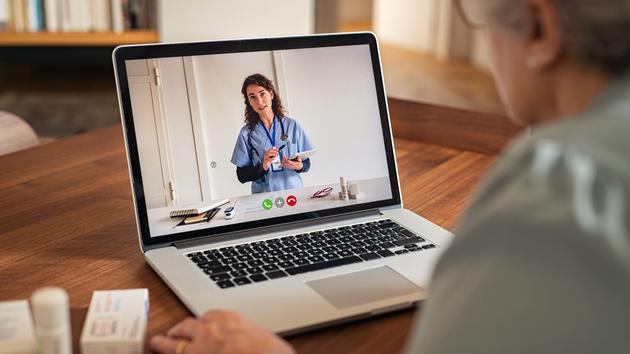 DECRYPTION – The health crisis has highlighted new digital tools. But these do not yet form a coherent ecosystem.
"Doctor, I will have to leave you, I have a video appointment with my granddaughter in 2 minutes…" This sentence pronounced at a distance by a patient in nursing home, the Pr Xavier Cnockaert, head of the gerontology center of the Beauvais hospital center, would not have imagined hearing it for many years. But digital tools have indeed become a reality thanks to the health crisis … In hospitals or in retirement homes, it was necessary to stay in contact with patients when certain interventions and consultations were no longer possible . After a short period of hesitation, patients and caregivers accepted that, while it was not possible or wise to see each other "in real life", it was useful to see each other from a distance. This "Has made it possible to test certain digital solutions already envisaged but little used in the practice of care, underlines the Pr Maurice Hayot, head of the respiratory explorations department of the Montpellier University Hospital and one of the founders
This article is for subscribers only. You have 91% left to discover.
Subscribe: 1 € the first month
Can be canceled at any time
Already subscribed? Log in
.