Ten years after Fukushima, the delicate problem of radioactive water at the power plant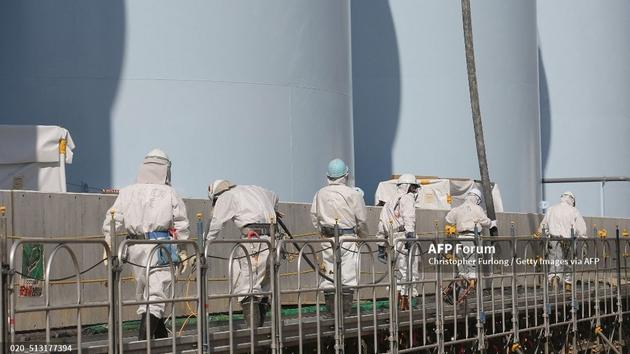 A gradual release of the liquid into the Pacific Ocean could be decided by Japan at the end of the year.
Ten years after its occurrence, the second most serious accident in the history of civilian nuclear power, in Japan, continues to worry. Radioactive water is still accumulating on the site of the Fukushima Daiichi power plant, stored in gigantic steel tanks, 10 meters high, after the disaster of March 11, 2011. This volume increases by 140 tons per day in medium, due to the water used to cool damaged installations. The total quantity peaks at 1.24 million cubic meters, which is the equivalent of the volume of 400 Olympic swimming pools. At the current rate, an additional pool is added every three weeks. And the hundreds of storage tanks will all be filled in the summer of 2022, warns Tepco, the operator of the plant.
Read also :Ten years later, the impossible resurrection of Fukushima
Five technical solutions are being considered to get rid of the bulky liquid: the vaporization of water or hydrogen in the air, deep geological storage, underground storage or the discharge of water into the sea.
This article is for subscribers only. You have 79% left to discover.
Subscribe: 1 € the first month
Can be canceled at any time
Already subscribed? Log in
.