The 1.5 ° C challenge remains at the heart of the debates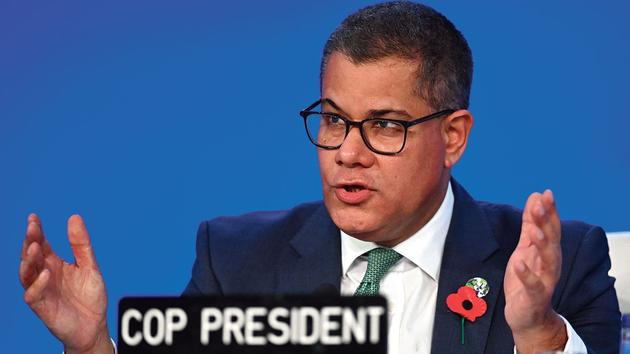 DECRYPTION – Final negotiations continued Friday in Glasgow to try to achieve the objective of the Paris agreement.
"Keep 1.5 alive." The president of COP26, Alok Sharma, clung to this credo on Friday, while bitter negotiations continued to put on paper the conclusions of a climate conference supposed to end in the evening. The Paris agreement concluded in 2015 aims to limit the increase in global temperature "well below" of + 2 ° C compared to the pre-industrial era, and "if possible + 1.5 ° C". "Paris made a promise, Glasgow must keep it," Alok Sharma has repeatedly said over the past few days. On Friday, international delegations were still debating how to get there, and most importantly, with what money.
Read alsoCOP26: limiting global warming to 1.5 ° C, an ambitious but essential goal
Heat peaks, droughts, floods, rising ocean levels: a report published in 2018 by climate experts from the IPCC assessed very concretely the consequences of a warming to + 2 or + 1.5 ° C, showing impacts much more serious with half a degree more. But to stay within the limits of + 1.5 ° C, it would be necessary to reduce the
.