The 'bad man' that Gulshan Grover gave to Amrish Puri, the big thing on the villains
These days, Gulshan Grover is in discussion about his recent release film Mumbai Saga. He has made his special place in the film industry. Amrish Puri is considered to be the strongest villain in Bollywood and the audience who liked him the most after him remained Gulshan. Recently, in an interview to ETimes, the actor talked about his 'Bad Man' image. Along with this, he expressed his opinion on the changing faces of villains in films.
Asked if you have ever taken the onscreen character with you even after the camera is turned off, Gulshan said, "It is like therapy." Many spiritual measures say that when you are sad, cry openly. Similarly for me, playing negative roles is like therapy. It cleanses me completely. I get more relaxed after shooting. Many actors say that when they do negative roles, they take it with them after the shoot. I do not understand it.

Has Larger Than Life villain disappeared?
Gulshan admits that the larger than life villains have disappeared from the screen. He says, 'I agree on this from last year. This is because cinema shows real life. Writers create roles based on events, news reports and their research. Villon is now a businessman as a politician. However, the old trend is slowly returning again. I am playing a negative role in Director Shankar's film Indian 2. Makers filmed the most expensive intro scenes for me. Shankar introduced Akshay Kumar as Grand Villain in the previous film.
Positive roles rejected for 'Bad Man'
At the same time, on his' Bad Man 'brand in the industry, Gulshan says,' It has been my endeavor. When I made an entry in films, I thought of becoming a star because it has a recall value. I chose to be a villain because I realized it when I was training under Roshan Taneja. At that time my batchmates were Anil Kapoor and other actors. One reason for becoming a villain was also that his life is long, which depends on performance, not good looks. I turned down many positive roles because I worked hard to create a bad man brand. '
Now son will enter films?
Returning to India from Los Angeles (LA) after 15 years with son Sanjay Grover, Gulshan Grover says, "It was very difficult to stay away for so long but it was the decision of both of us. I wanted to send him to study. He was supposed to return to India after completing his studies, but in the meantime he got a job offer from a Hollywood studio. It is a dream for an Indian child to reach such a big position. In such a situation, Sanjay accepted the offer which was good for him. I am proud of him. I blackmailed him emotionally and asked him to come to India. He is now in Mumbai and is working on many stories. '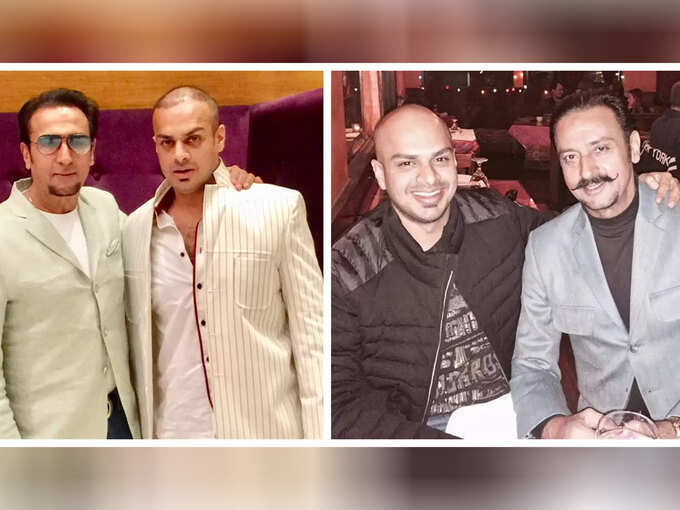 .