The color of Holi spread all over the country, the festival of colors is being celebrated with great pomp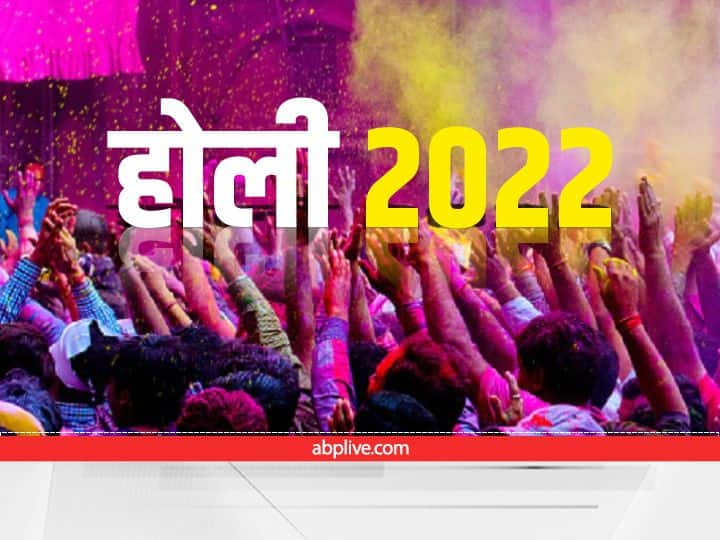 Happy Holi 2022 Live : Today Holi, the festival of colors, is being celebrated with great pomp across the country. Due to Corona, people were not able to celebrate this festival for 2 years, but now after clearing the clouds of Corona, people are in a mood to celebrate it fiercely this time. They are seen drenched in colors since morning. On this special occasion, many other politicians of the country including Prime Minister Narendra Modi and Home Minister Amit Shah have also congratulated the countrymen on Holi.
People are also showing enthusiasm
This time there is a lot of enthusiasm among the people regarding Holi. Special arrangements have been made from society to colony to celebrate it in different states. Most of the people living in the city have gone to their homes to celebrate it. This time the color of Holi was seen in the market too. Colorful pichkaris and colors were seen returning in the market. People also shopped fiercely on this special occasion.
That's why Holi is celebrated
According to mythology, the demon king Hiranyakashipu considered himself a god. He had enmity with Lord Vishnu. He did not allow anyone to worship him. He used to get people to do his worship. His son was devotee Prahlad, who was a great devotee of Vishnu, but Hiranyakashipu did not like it. He used to stop her a lot, but the devotee did not believe Prahlad. He took all the measures to stop him, but all of them failed. He called his sister Holika to kill him. Holika could not get burnt in the fire. In such a situation, she took Prahlad in her lap and sat in the fire. Lord Vishnu protected Prahlad, but Holika got burnt. It is said that since then this day is celebrated as Holika Dahan and from the next day as playing colors i.e. Holi.
,