The difficult calculation of mortality during the Covid-19 pandemic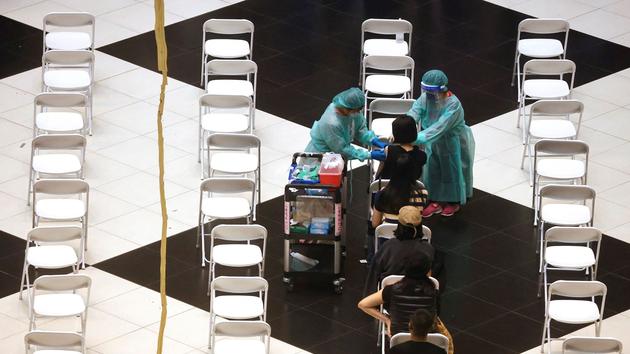 DECRYPTION – The number of victims of Sars-CoV-2 is largely underestimated in the world. Several studies speak of 10 or even 20 million deaths, even if it is illusory to have an exact count.
In France, the official toll of the Covid-19 pandemic already amounts to more than 128,000 deaths, to which are added some 210 deaths on average daily. But as impressive as it is, this figure is underestimated, because it only takes into account deaths in hospitals or in nursing homes. And, throughout the world, this gap between official mortality and real mortality is even greater, as not all countries have the capacity to collect information on mortality in real time. Taking stock of the number of victims of Covid-19 will therefore remain a challenge, and some uncertainty will remain.
Read also"Nothing will have been done under this five-year term to halt our demographic decline"
"There are three distinct times in the process of counting the dead, analyzes Jean-Marie Robine, Inserm Research Director. The first is that of real-time counting: in France, we collect data from hospitals and retirement homes. The second is the comparison between the expected mortality over the year and the actual mortality: we count…
.