"The feeling that you will never see the end": the hospital faced with the challenge of the breaking Omicron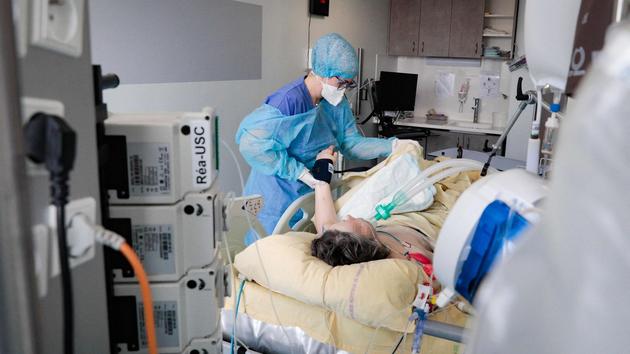 TESTIMONIALS – While the number of new cases is becoming dizzying in France, the hospital, already in maximum tension in some regions, is preparing to undergo yet another wave.
"It's Beirut …" In his hospital laboratory in Rhône-Alpes, the biologist carries out PCRs and Omicron becomes dominant: "Yesterday we were at 50% of withdrawals, today we are at more than 70% …" While everyone was hoping for the near end of the fifth wave, the variant from southern Africa has turned the epidemic game upside down. Much more contagious than its predecessors, the monster is impressive and the counters are panicking: 208,000 new cases confirmed this Wednesday! A record that will soon be broken: the most pessimistic models of the Institut Pasteur, published on Monday, anticipate more than 750,000 new cases daily in mid-January. "And the Covid is not the only problem …", adds the biologist: absent last winter, the flu epidemic is about to start and that of bronchiolitis is in full swing.
Read alsoCovid-19: are "the vast majority" of hospitalized people unvaccinated?
At the hospital, we prepare ourselves, with varying optimism depending on the region. In Paca, the situation is difficult. "It's very hot, slide the Dr Clarisse …
.