The first zodiac change of March 2022 is going to happen in Aquarius, there will be a combination of three planets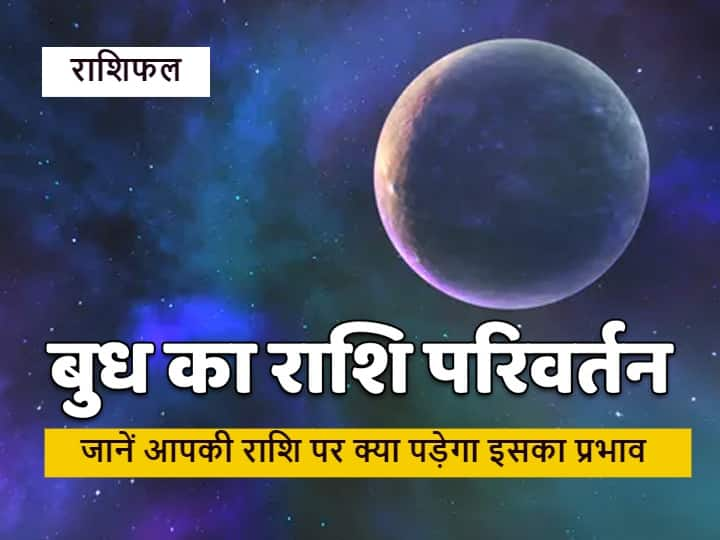 Horoscope, Mercury Transit 2022: March 2022, this month is going to be very special for the people from Aries to Pisces. The first zodiac change of this month is going to happen on 6th March. Mercury is going to change zodiac in Aquarius. Which is considered very important.
Mercury Transit 2022 (mercury transit 2022)
According to the Panchang, the transit of the planet Mercury in Aquarius is going to happen on 6th March 2022, Sunday. On this day, Mercury will enter Aquarius from Capricorn at 11.31 am. The transit of Mercury in this zodiac will remain till March 24, 2022.
nature of the planet Mercury
Mercury is considered an influential planet in astrology. Mercury is considered to be the lord of Gemini and Virgo. Mercury is also related to speech, commerce, logic, law, communication, humor, writing and singing etc. Mercury is also considered the factor of skin. When Mercury is auspicious and strong in the horoscope, then the person gets immense success in life.
Conjunction of three planets in Aquarius
At present, two big and important planets are transiting in Aquarius. Guru i.e. Dev Guru Jupiter and Sun, the king of planets are already seated in Aquarius. With the arrival of Mercury, a combination of three planets will be formed in Aquarius. When Sun and Mercury come together, a very auspicious yoga is formed which is also called Budhaditya Yoga.
Horoscope- Mercury Transit 2022 ( Horoscope mercury transit 2022)
Mercury transit will affect all 12 zodiac signs. During this, it is going to have an effect on your zodiac, let's know the horoscope-
Aries – The fruits of hard work will be received. There will be an increase in income.

Taurus – There can be a situation of advancement in the job. Confidence will increase. You will be able to complete the target easily.

Gemini – Your work in the office will be appreciated. You will get the support of the boss. There will also be a situation to get profit from investment.

Cancer – One has to be careful with the rivals. One will have to struggle to get profit and respect. Be careful with the image.

Leo (Leo)- If you want to start a new work, then you can get good opportunities for it. Responsibility may increase.

Virgo (Virgo)- You will get success in making a different identity from your work in the office. The search for a new job can be completed.

Libra – People involved in creative work will get good results. Knowledge will increase. You can also do a new course.

Scorpio – Special success can be achieved in the work related to land building. You will get an opportunity to spend more time with the family.

Sagittarius (Sagittarius)- You will get opportunities to move forward. Efforts will have to be made to make married life happy.

Capricorn – Respect will be received in the office. There may be a situation of relocation or promotion.

Aquarius – The transit of Mercury is going to happen in your zodiac only. Therefore, there will be a special effect on your zodiac sign. Avoid taking risks during this time. Maintain sweetness in speech.

Pisces – Income may increase. Relationships with new people can be made. Beware of enemies.
This time the yoga of 'Agni Panchak' is being made, know how long it will last, do not do this work
These zodiac signs take a lot of time to bring the matter of the heart to the tongue, because of this habit, they remain upset.
,